Tuesday, July 7th, 2009
Time to remove the trailing arm bushings

Well what if I don't have insertion and extraction tool 6011?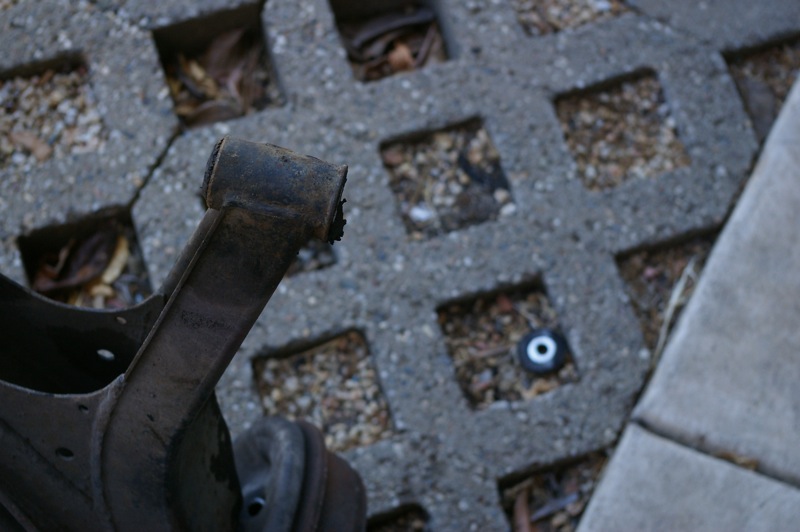 Substitute for Sawzall and air chisel

Rubber

Not rubber!
Last Wednesday I ordered some polyurethane rear subframe stiffener inserts from suspension.com (who are great, by the way) but just as luck would have it, this morning when I checked craigslist someone not half a mile from me was selling a set!

It took a hammer to get them in so they should help a lot!
Then today on a whim my dad bought a pressure washer. It was $299 instead of $550 so that had something to do with it, and I was the first to use it!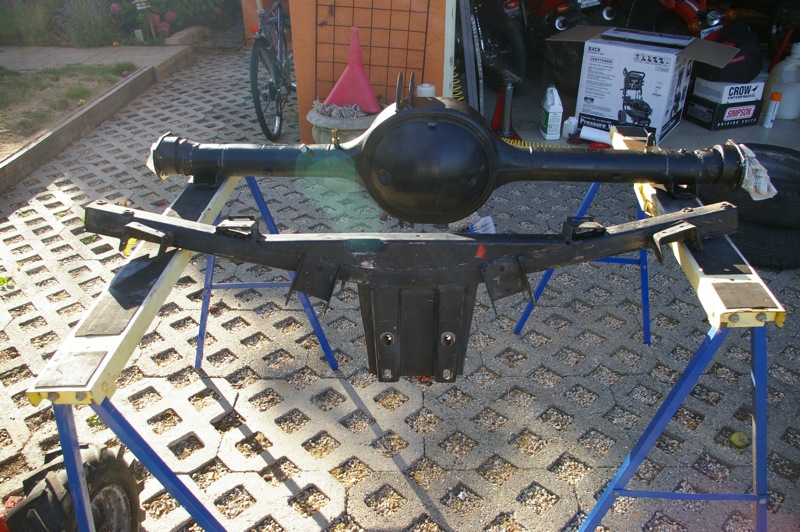 Armed with a can of Engine Brite I went to town spraying and scrubbing the subframe until it was mostly clean. I didn't spend that much time on it since it's going to get dirty in about 5 minutes but it did a pretty satisfactory job. Also pictured is my dad's Ford 9″ housing with new torque arm mounts welded on.
Another update tonight. 🙂