Monday, February 15th, 2010
I got some fun parts from Ireland Engineering since the last update!

I actually got these for Christmas but haven't posted about them… They're double valve springs and steel Crower retainers, which should allow the engine to spin to 7000RPM. After that the rockers get iffy, and after that, the cam simply doesn't let enough air flow into the combustion chamber. So I'll be looking to remedy that one way or another 😉 I measured the open and closed pressures and compared them to the factory numbers, but that was months ago and I don't remember what they were. In any case my valves shouldn't start to float at 6500RPM anymore.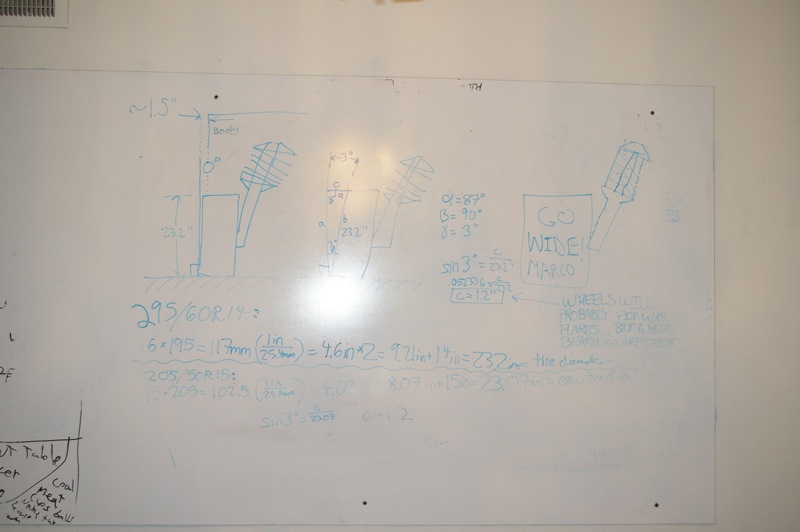 I had a few beers and got excited about my car even though I have to wait another month to do anything on it (yes I was that bored), and figured out what it might take to make those Epsilons fit. Also my roommate really wants me to go wide… 205/50R15 should be fine. Behold my basic trigonometry skills
Which led me to purchase:

Camber plates! No more will I have between -.5° and zero camber on the front wheels of my car and the problems associated with it. Namely handling like a total pig. I suppose having junkyard tires on the front might have something to do with that, but that shouldn't be a problem for too long…