Thursday, July 12th, 2007

pan and lower timing cover off

sideways picture of the oil pump sprocket

rods and pistons!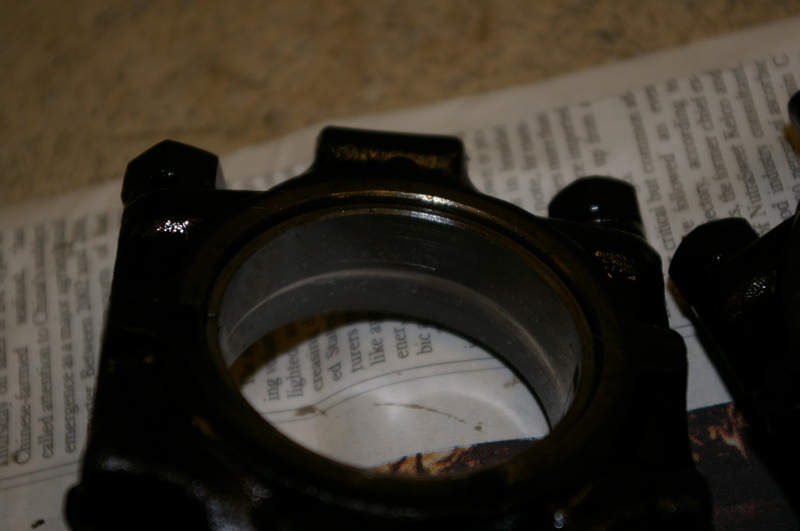 This is the worst of it as far as the rod bearings go

Looking good so far

Front of engine, I'll need to get a new timing chain guide since I broke that one. Plus it's plastic, so it's probably a good idea anyway.

Didn't see any scoring in the bores

Time to go to the machine shop!
So that's as far as I've got so far with rebuilding the engine. I took the block and head to two different shops. The head went to a place specializing in BMWs, in fact they had a real E9 3.(0? 5?) CSL race car at their shop. I guess that's confidence-inspiring.
On the way home, I was given a box full of cool parts by my friend who used to have a bunch of 2002s.

Lots of trim and odds+ends

Real tisa manifolds, Vitaloni mirror, other stuff

Roundel things. I don't know what the BMW PEG thing is, but I'd sure like to know!

Brand new BMW Huf keys. Not that it matters, they're rusted to hell and the roundel symbols (the only thing that makes them worth having) is flaking off

Seat label off of his old 3.0CSL

Casting marks on the manifolds

Both manifolds looking sexy, pre-sandblaster