Sunday, August 12th, 2007
Progress!

Literally about three minutes after making my last post in this thread, this box of wonderful arrived at my doorstep. Gaskets, timing chain rail, timing chain, but most importantly…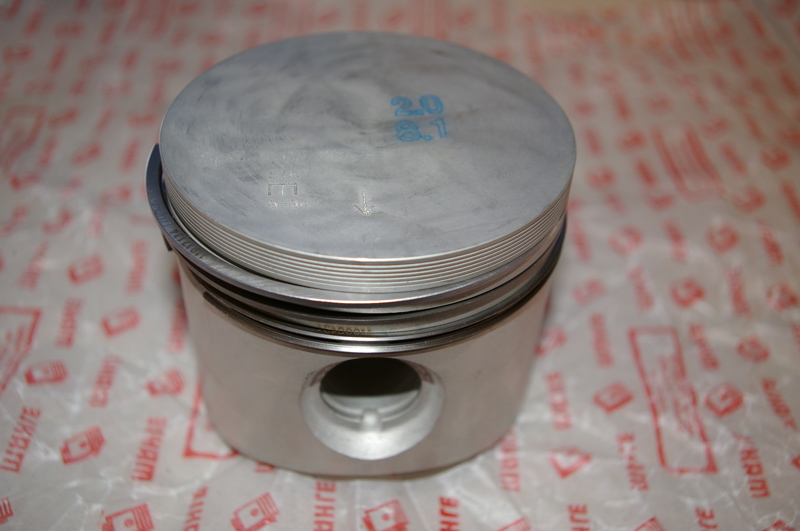 Mahle pistons! I got second oversize (+.050mm) because that's the only thing they had. I guess that gives incentive to bore it out for the next time it needs to be rebuilt.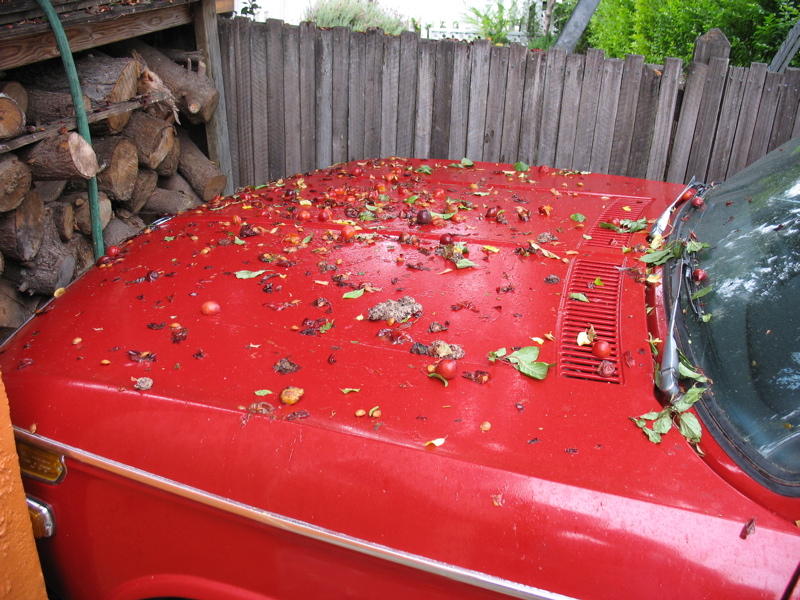 Did I mention that I hate hate hate parking outside under a plum tree? This is after a mere two days.
Last Thursday this happened when I gave some people some money: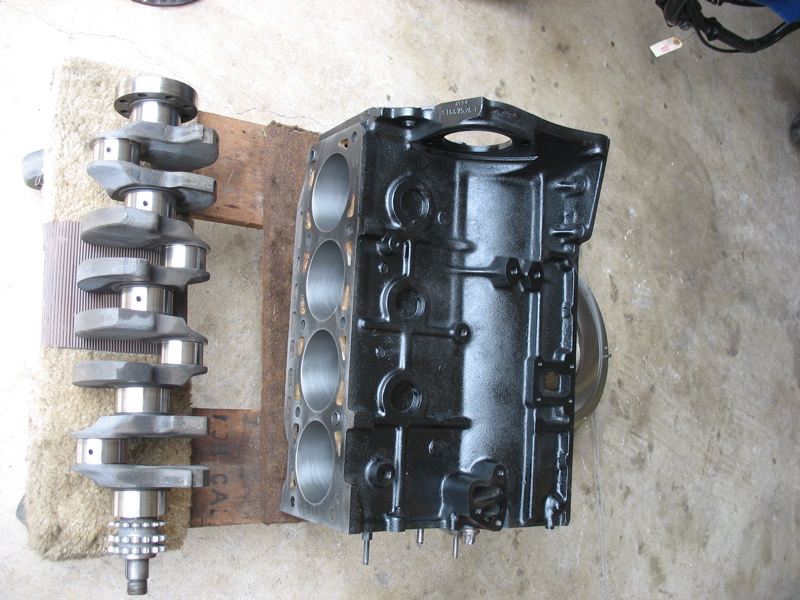 Block bored+honed, cleaned and painted (glad I didn't have to do this myself), rods reconditioned, crank polished and new wristpin bushings installed. Unfortunately I'm a stupid person and didn't think they wouldn't assemble the shortblock, so now I'm waiting on new main and rod bearings, as well as a new oil pump. Again, I'm retarded so I didn't know the new oil pump uses a different sprocket; instead of having three bolts hold the sprocket to the pump, it uses a single nut and washer to hold the sprocket onto a splined shaft.
The head will be back home Tuesday or Wednesday (it cost $250 to weld it back together, ouch

) and the bearings should be here Thursday. I was hoping to be able to start the car's break-in run going down to the Monterey Historics (which I'm still going to) but it looks like I'll fall just short of that goal. Oh well, give it a week and a half and I should be a happy man.