Thursday, December 27th, 2007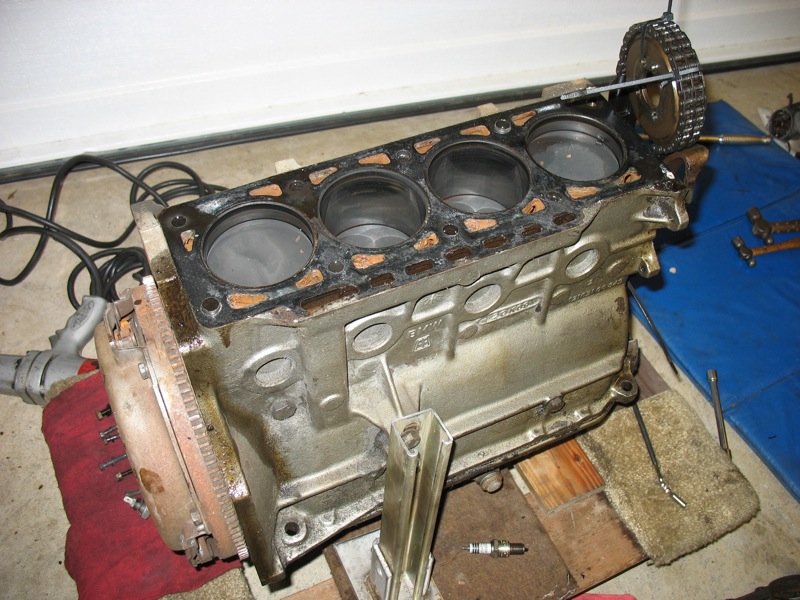 Nothing special about that spare engine, just a '69 engine with a 2bbl intake manifold and Weber 32/36 DGAS.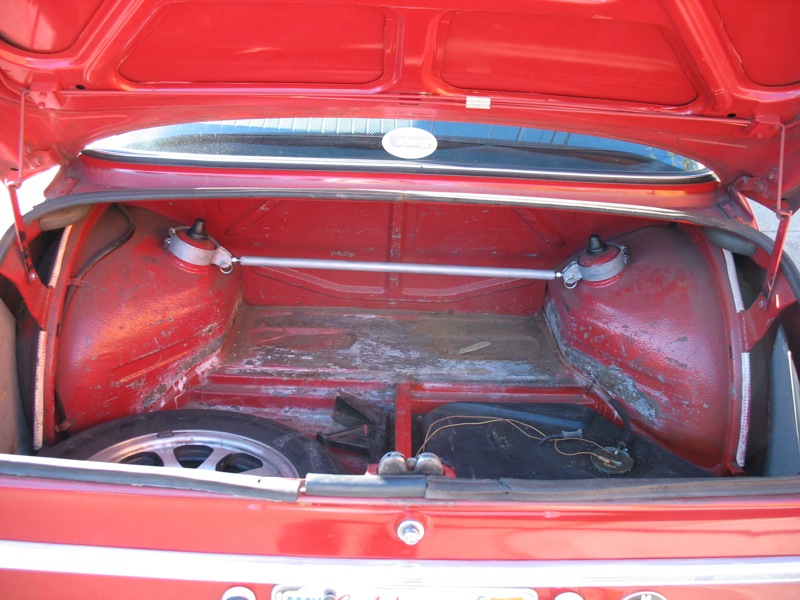 Rear shock tower bar that my dad made me for Christmas, unique in that you don't have to cut holes into where the top of the shocks mount. Still need to spraypaint it.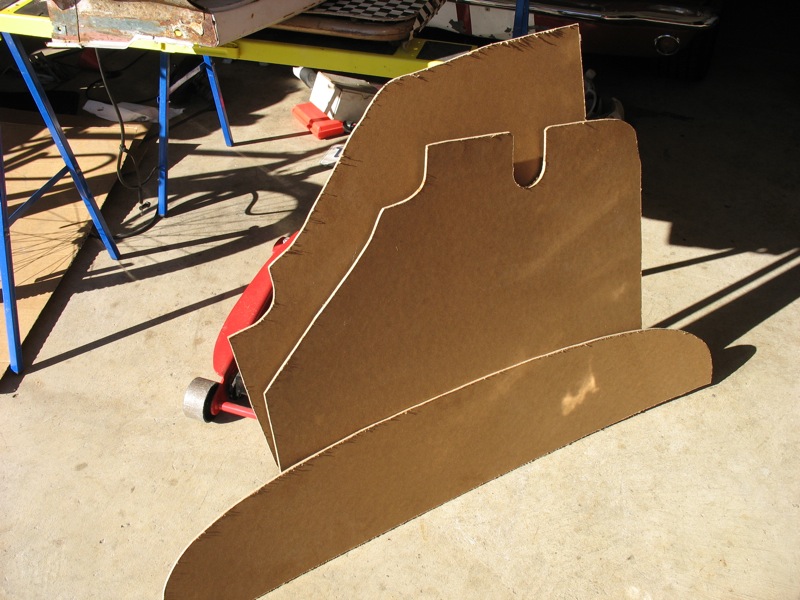 Trunk panels and parcel shelf panel; I have the vinyl for the parcel shelf panel which is in good shape, but the vinyl for the trunk panels could use a replacement.

Driving around with no doors is good fun


Passenger's side door seal, which was used but still was installed in about 5 minutes excluding the parts I had to glue in.

Ninety minutes worth of work gets you about 7″ of door seal installed (at the top). The problem is that the pieces that Mobile Tradition makes are too fat, which makes them incredibly difficult to install. Not only this, but I've heard you need to slam your doors for them to latch completely.