Monday, July 14th, 2008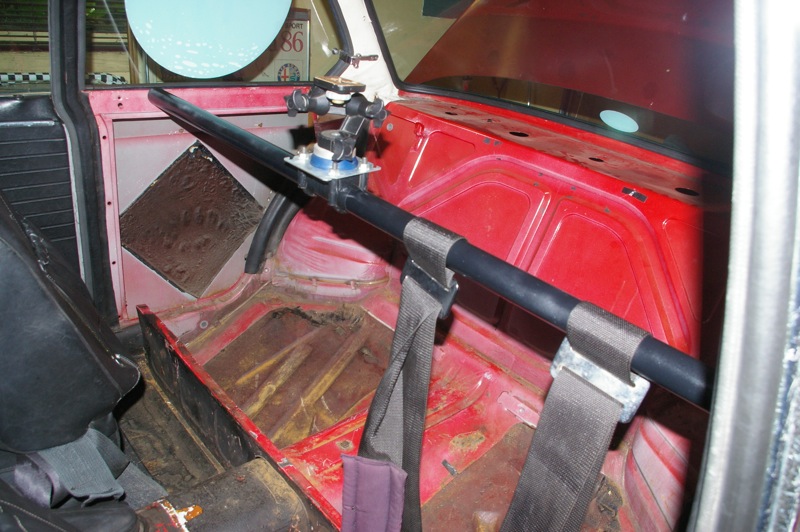 Obviously before I went out to the track I had to make some kind of safety provision, so my dad and I built this harness bar that mounts to the stock upper mounts for the 3-point seatbelts. I used an old Deist harness (no passengers, sorry) which wrapped around the main bar and was held in place by a small 1/4″ hoop that you can't see in this picture. It's actually a pretty nice piece but it will be rendered pointless once a real rollbar is installed.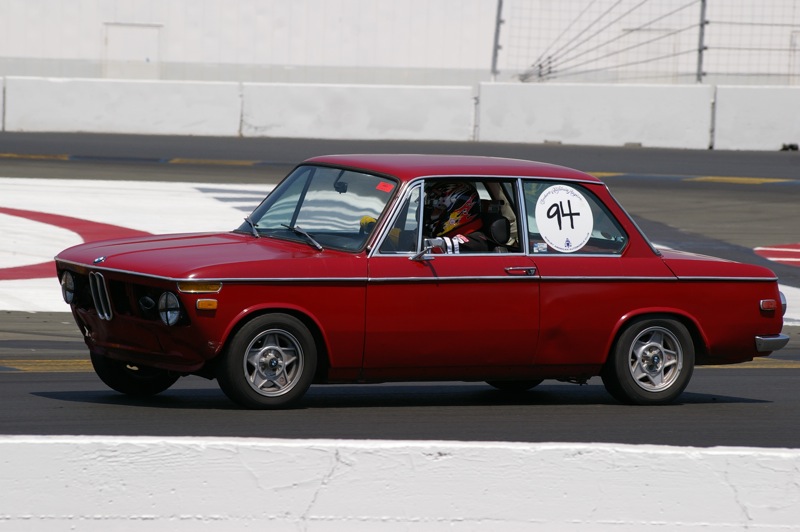 This is the most polite picture to post because you can't see the massive sidewall flex and it doesn't look like my car is about to flip over.
Video:
The result:

My HTR-200s are getting pretty tired
The fact that it has no tread is not because of RWD DORIFTU but rather because they were on the front when the alignment was all fucked up.

After driving it back home it looks tired (and the wheels look rendered).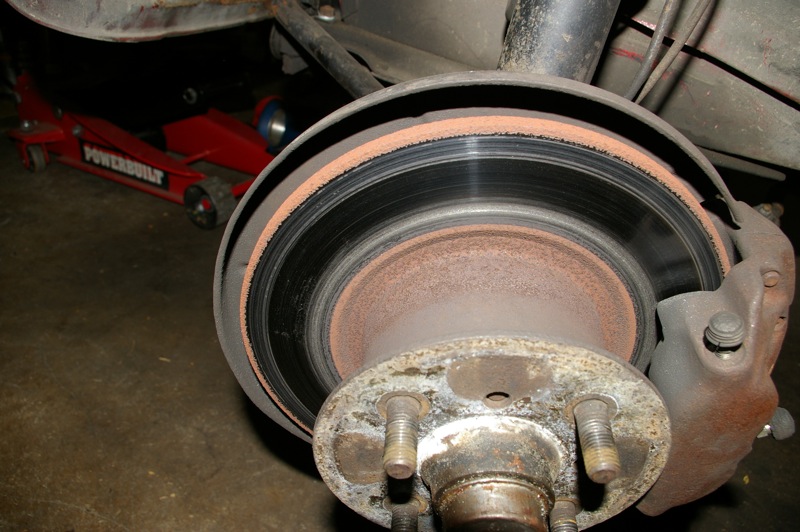 But nothing were more tired than the front brakes. You'll notice in the video that it starts to squeal under braking which would be normal for a car with real brake pads, not one with crappy street pads though. These put some nice grooves in the rotors and the car would hardly stop on the drive home (I haven't driven it since).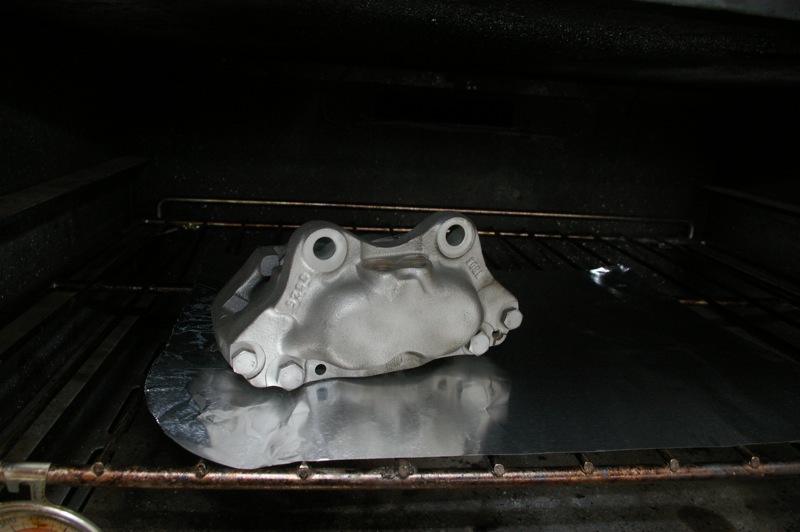 Which sort of explains why this caliper is in the oven (it's getting ready to be painted). With a combination of Girling front calipers from a Volvo 240, '81-'83 E21 320i front hubs, and '77 E21 320i rotors, you can achieve the added unsprung and rotational mass of a ventilated brake setup. Depending on how things work out, this may be done by next week or delayed longer than I ever thought possible.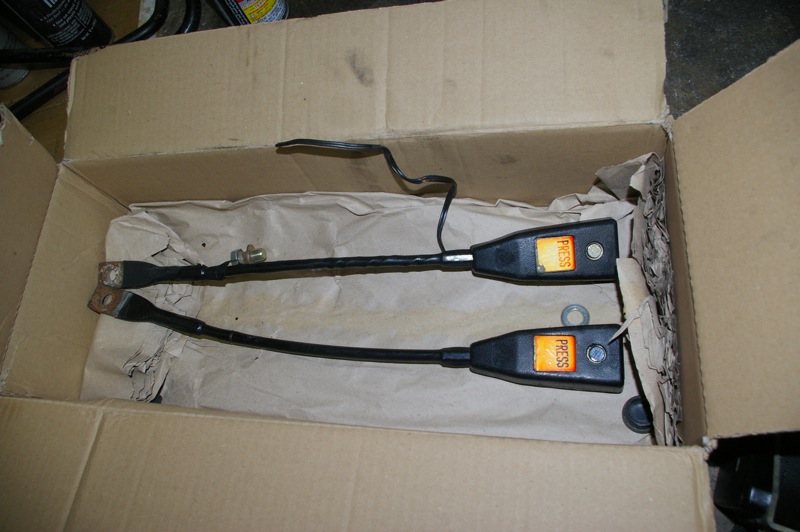 Otherwise I got some other parts for the car including grilles (which look terrible but the black paint on them has actually protected the aluminum underneath pretty well) for $80, and seatbelt receivers (which I should have had in the first place) for $20.
Gee I should really get to work on replacing the nose. Maybe if I take a sawzall to the one on my car right now that will motivate me to get it done because it seems I can't be bothered right now.