Wednesday, August 27th, 2008
This post brought to you by Dads on Disabilityâ"¢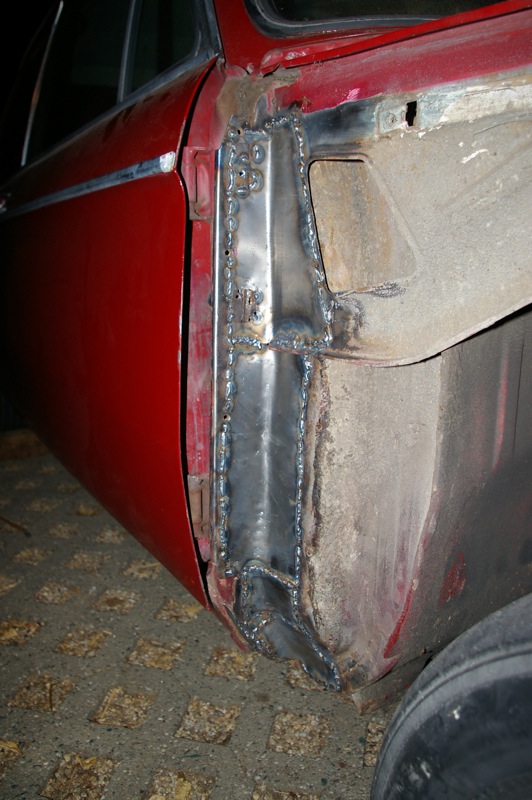 I still need to grind down the welds.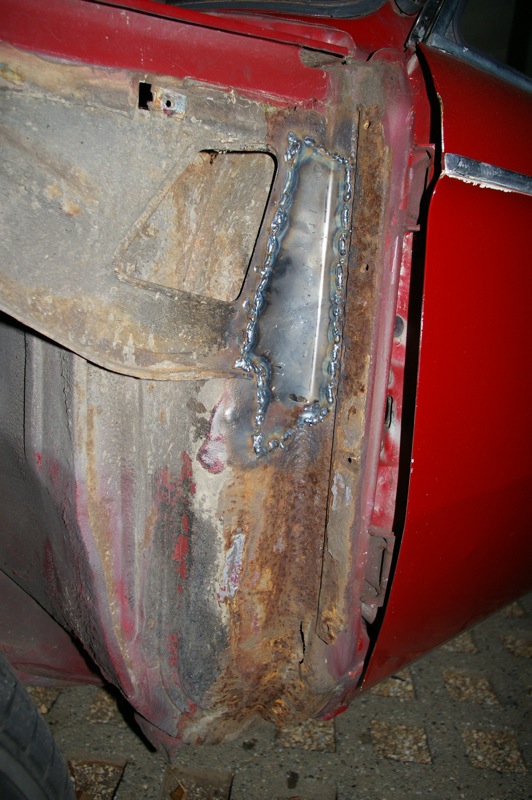 Almost done, all the driver's side needs is a patch panel made for the bottom where that small separation is.
The nose is off at the body shop getting the inside painted, when the car's all put back together I'll have the outside of the nose and the fender painted as well. Hopefully everything will be all done by next week, but I'm going to the track this weekend so I'll have to work on this all day Monday!