Wednesday, September 9th, 2009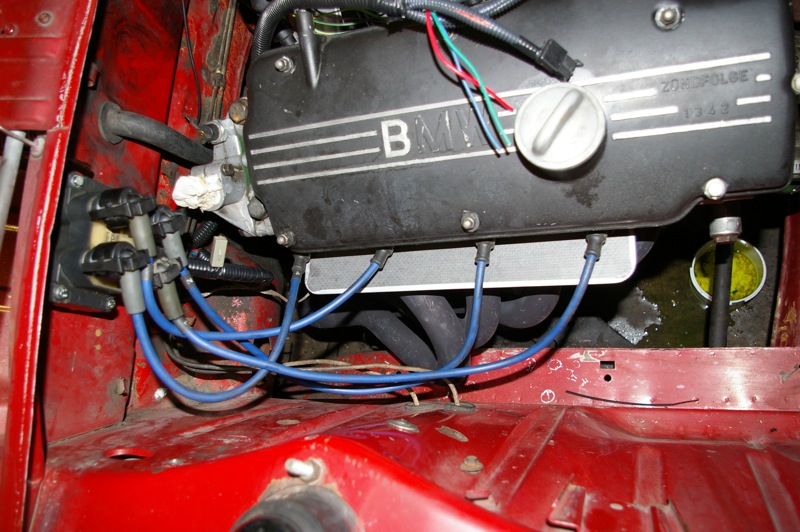 Coilpack mounted on the firewall just about where the distributor was so the cables I have will still be the right lengths. Also I made some standoffs for the coilpack to sit on, so it sits about 1/8″ off the firewall.

The gasket under the fusebox was all rotten and cracked so I bought a little sheet of rubber and made my own replacement. 🙂

B

This is where the O2 sensor and LC-1 end up sitting. It's almost like I know what I'm doing! That little nylon clip inside the tunnel holding the wire up will be replaced with an aluminum one.

Working in the trunk!