Saturday, September 4th, 2010
I'm just drilling holes. Last two weeks, fuck it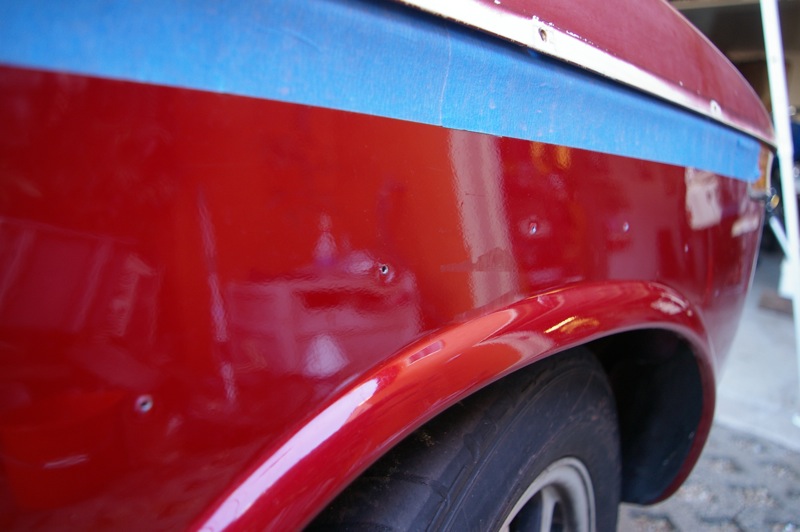 So those Epsilons were too flush for my liking, I had to do something about that

Eyelashes? 

Where did that come from!

OH NO ANOTHER ONE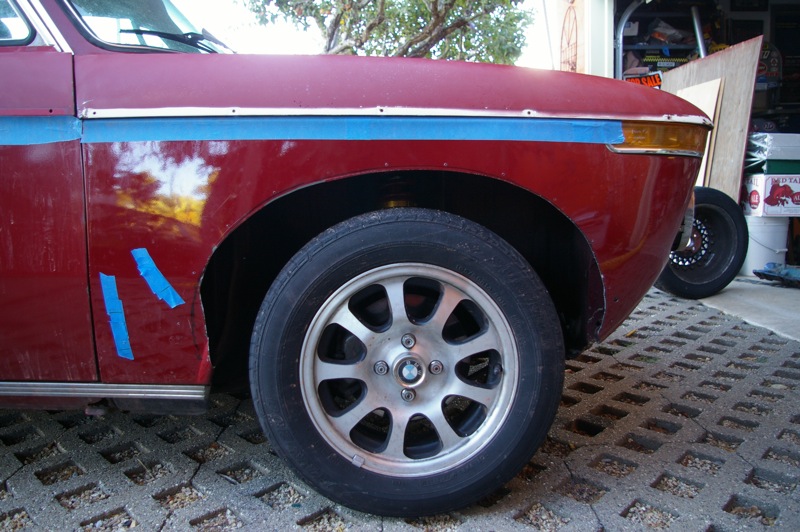 I think my car is getting sick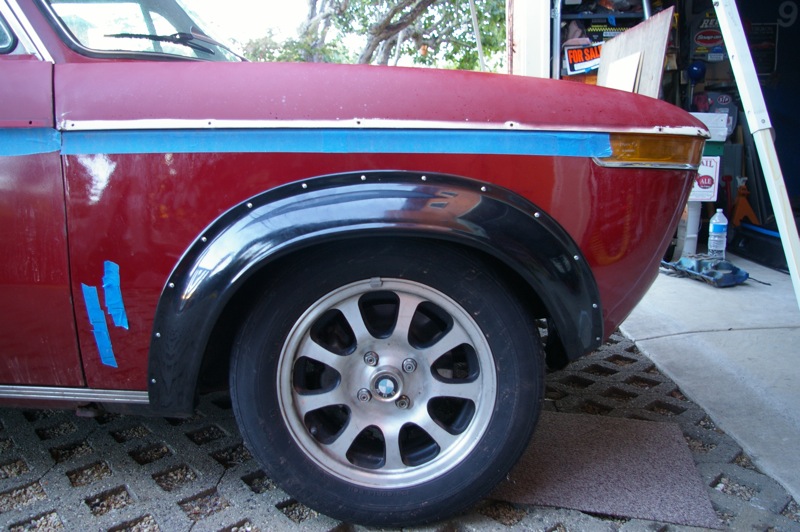 It's got this rash which is starting to flare up

The left rear wheel arch was made of rust and bondo. For once I don't mind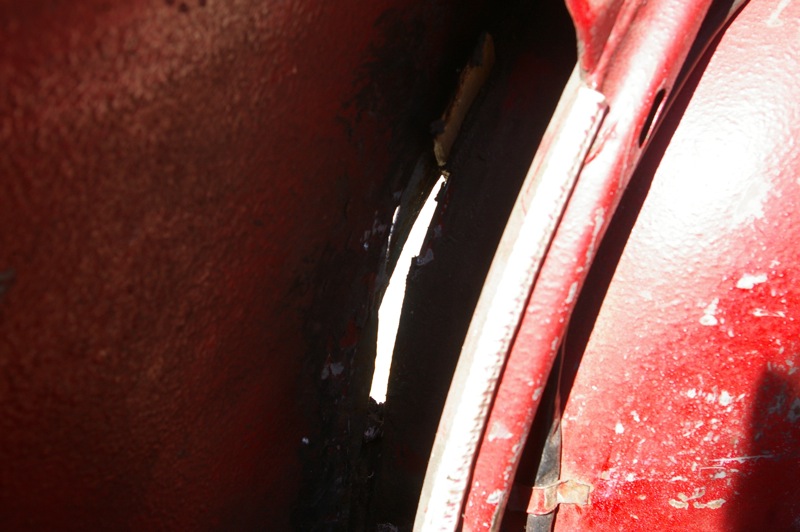 Oh wonderful the quarter panel separated from the chassis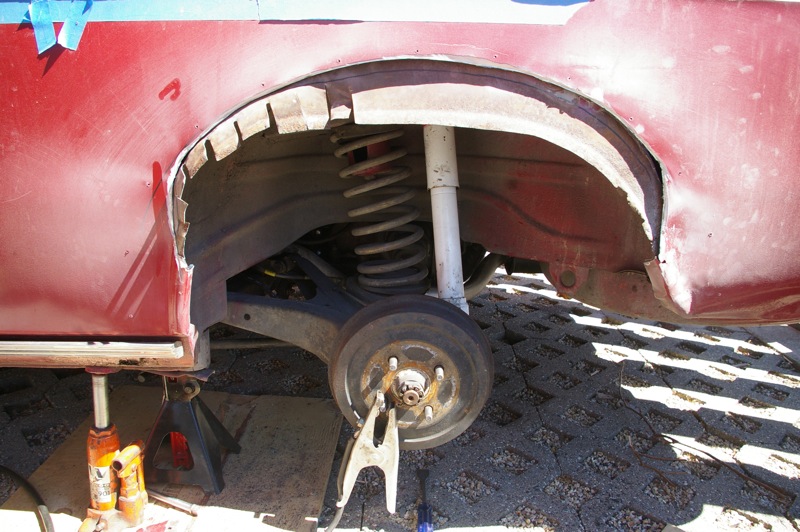 The fronts took about 5 seconds with an air nibbler to cut. The rears, not so much, thanks to a double panel, the inner of which (shown here as cut into some strips) needs to be hit with a hammer in order to meet the outer layer.

The two layers are then welded back together. I think the car's actually stiffer now 


Same thing, but the passenger side. This arch didn't really have any rust or bondo to speak of.
And the finished product (not washed, with masking tape all over the car. Still I think you'll get the picture)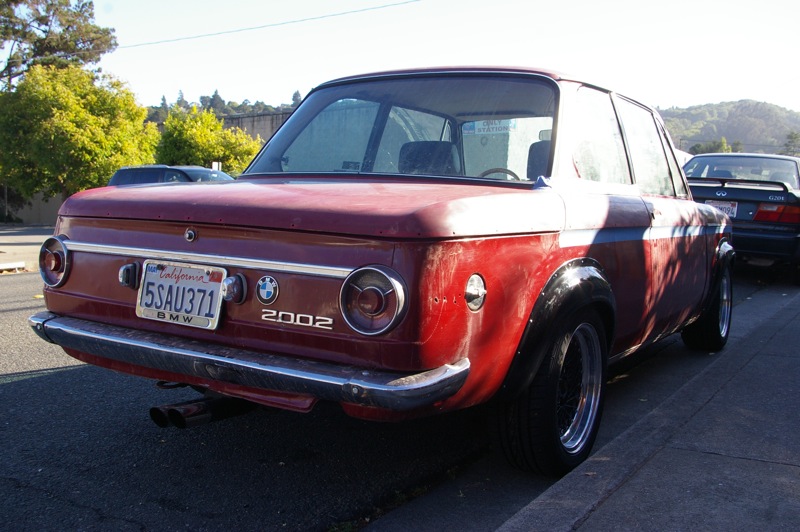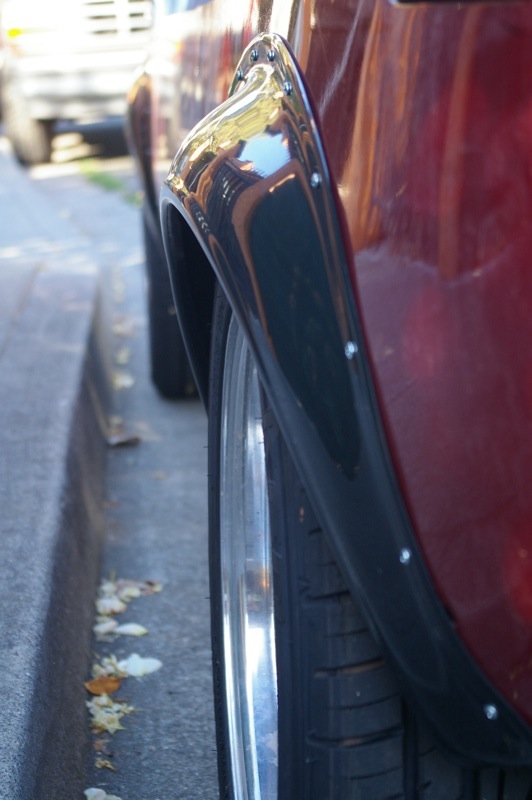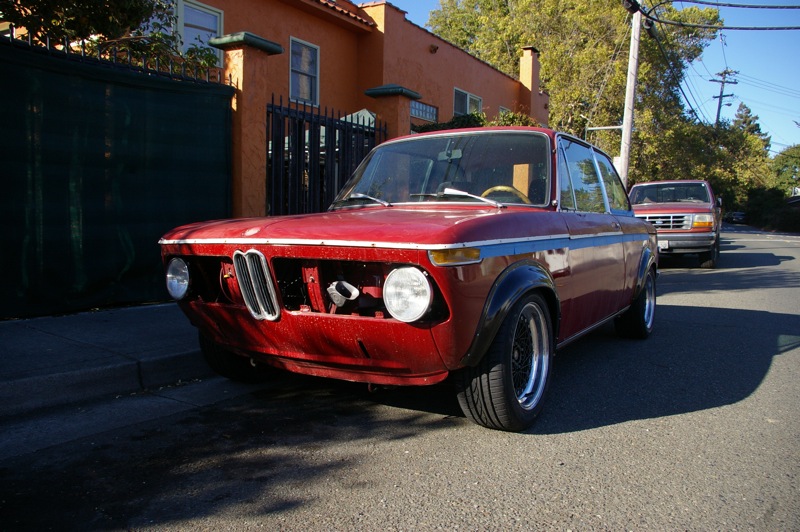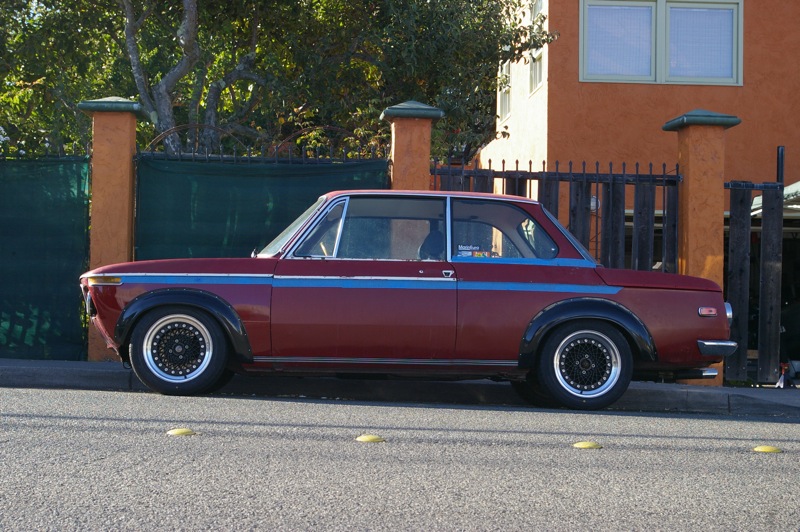 I've still got some plans for this thing but I might need to wait until ~October to realize them. 🙂