Shortened 2002 coilover construction
I'm a liar and didn't update last night, so to make up for it here's a post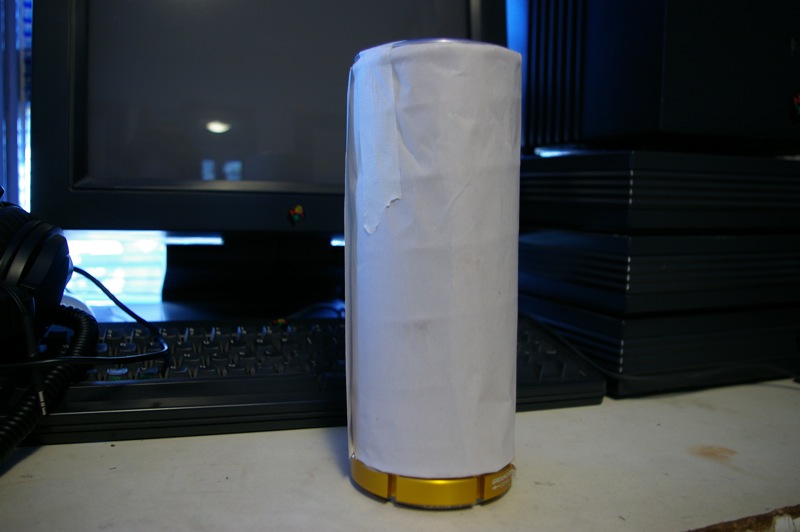 Hmm what could be hiding in here

Rad !! I bought a Ground Control coilover sleeve kit, 8″, 250# springs. These should go well with…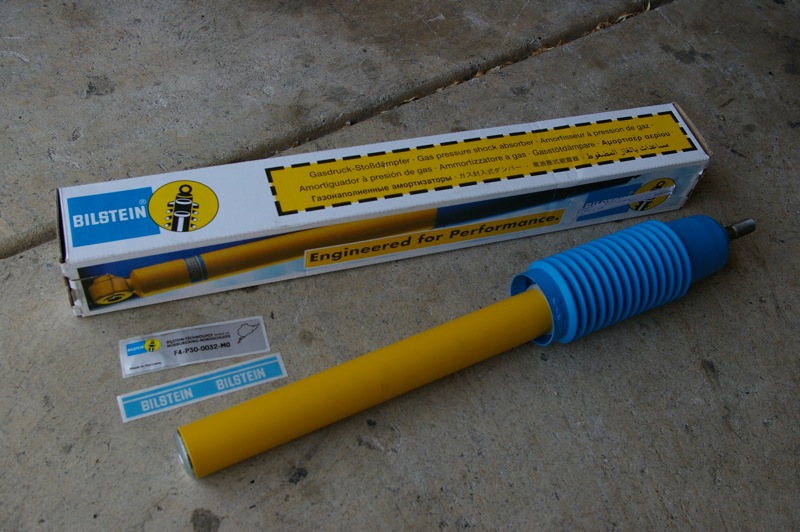 These! Hey THAT'S NOT A BMW PART, IT'S FOR A RABBIT

Clearly they are the wrong size! VW insert on the left, 2002 on the right
Well we can do something about that.

Plasma cutters are tons of fun, it's a good thing I can't afford to buy one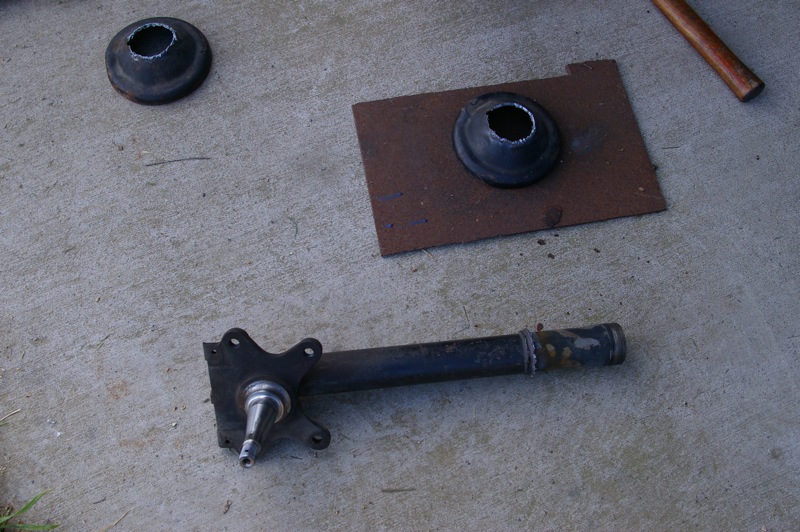 I felt kinda bad about cutting these off since some of them do rust out and lose the perch but… fuck it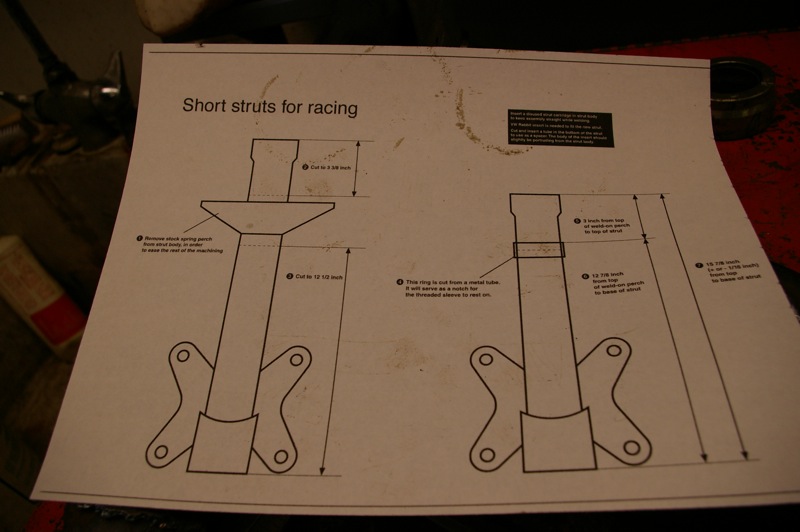 RACING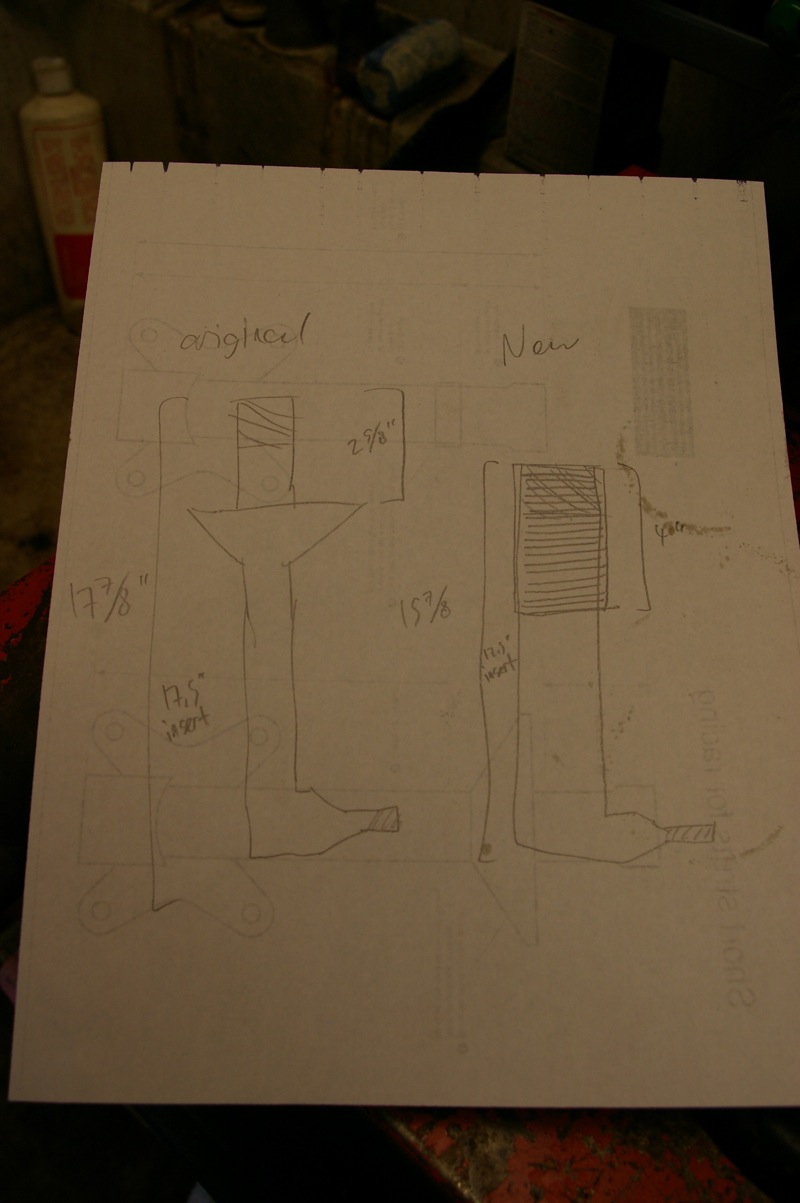 FIGURING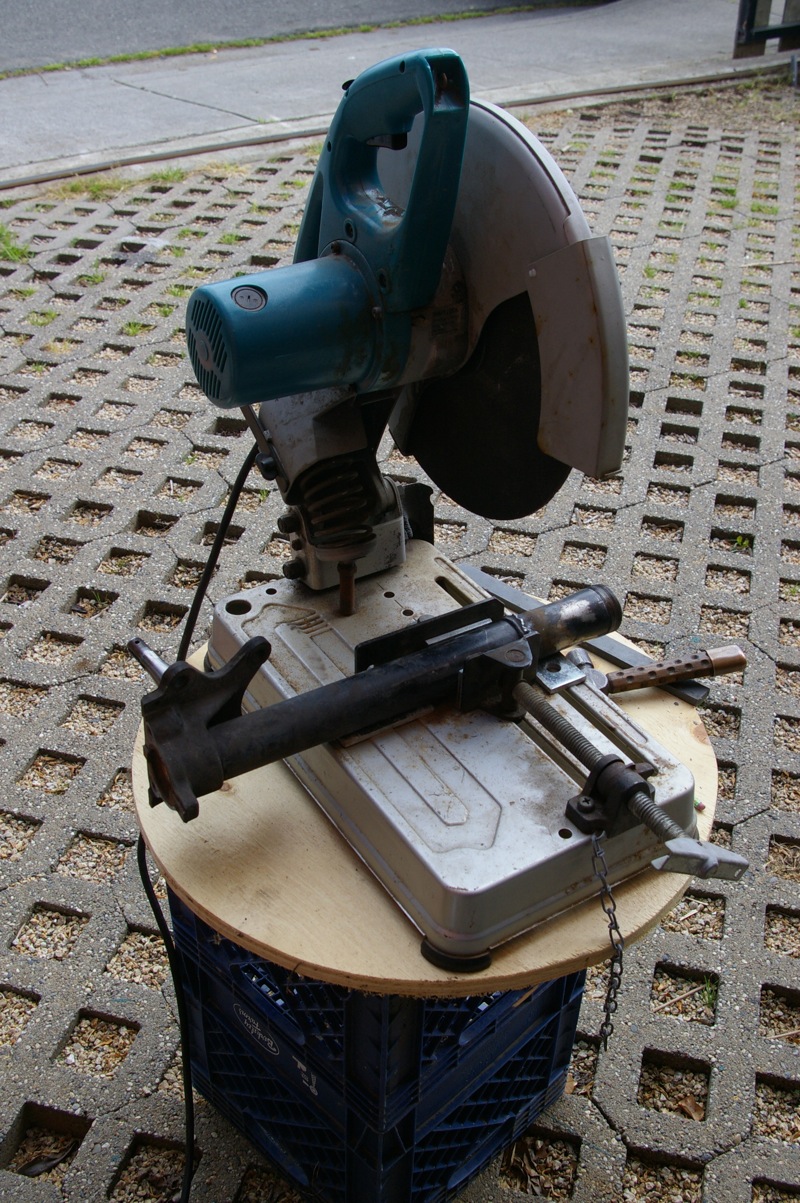 Chop sawwwwwww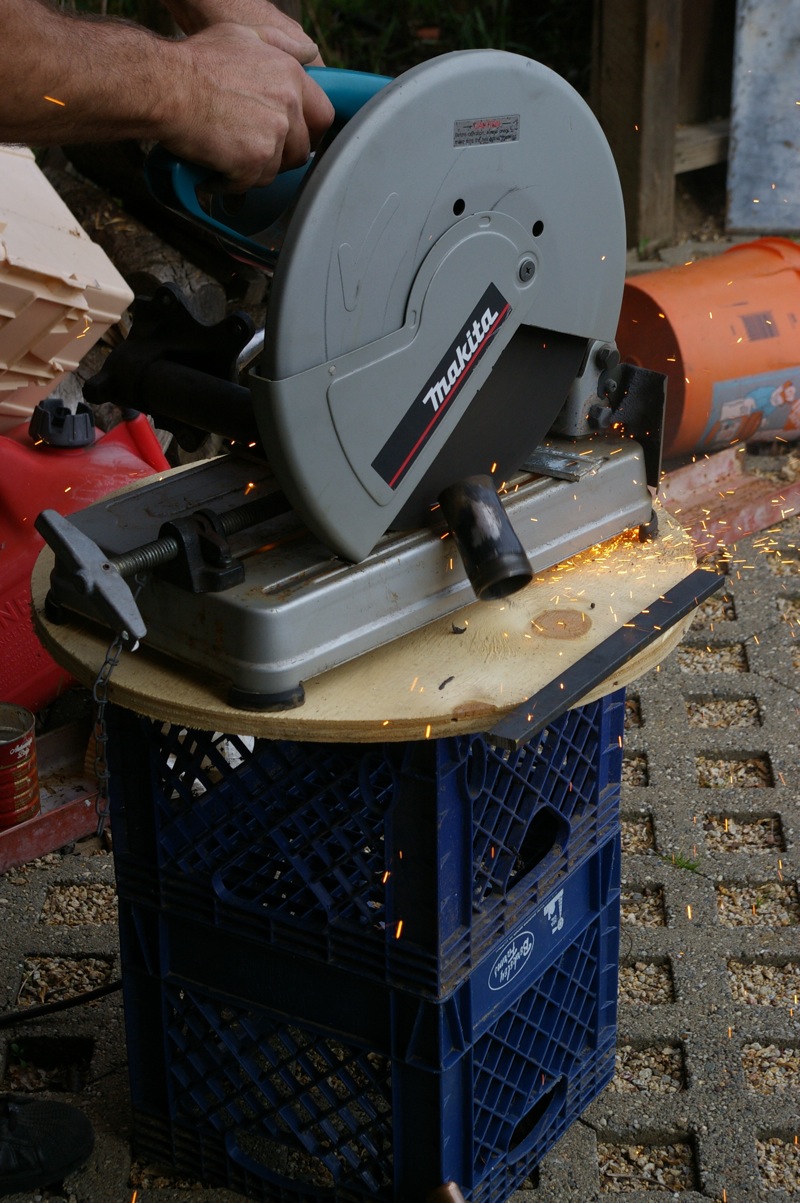 Action shot!

These things need to all go together somehow.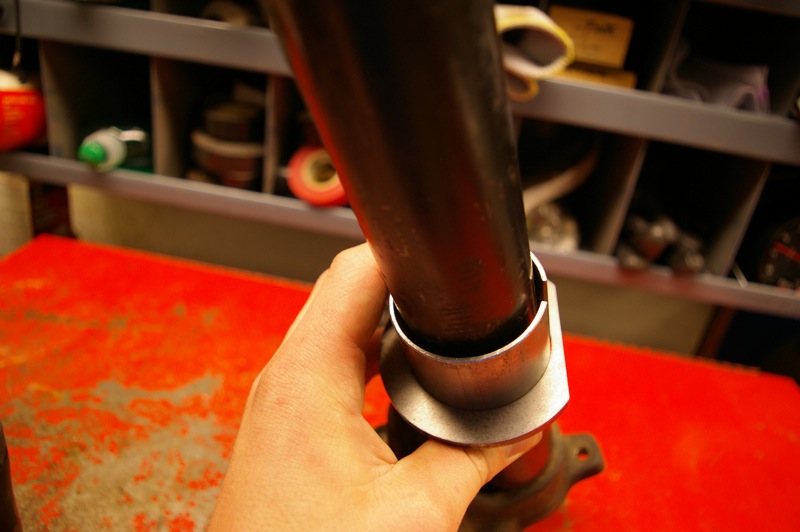 BUT the sleeve that Ground Control won't fit. This I'm sure is because the kit is also made to be used on non-shortened strut housings. The strut housing tube is a little bit wider at the top than the rest, and this piece just clears the wide part.
So I improvised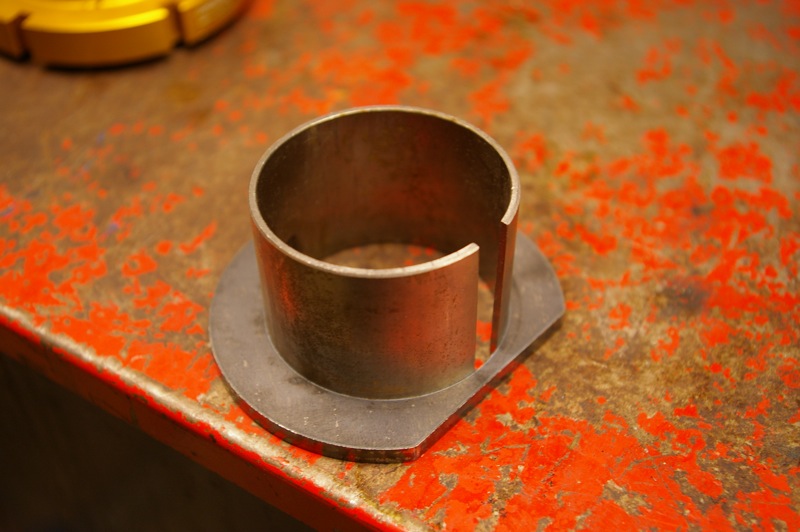 Supplied piece

Created piece! The D-shaped perch is still the GC part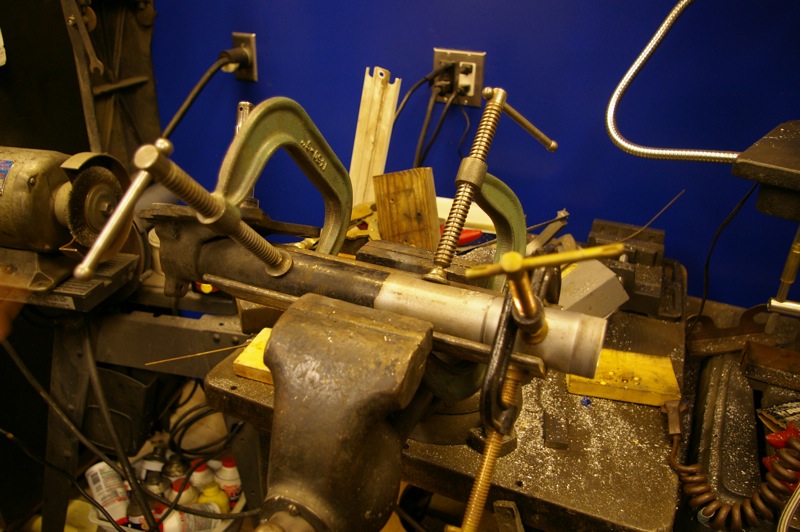 The tube and top clamped in some square channel, ready to be welded. I made sure to bevel the ends of each piece to get good weld penetration

Weld on the outside of one tube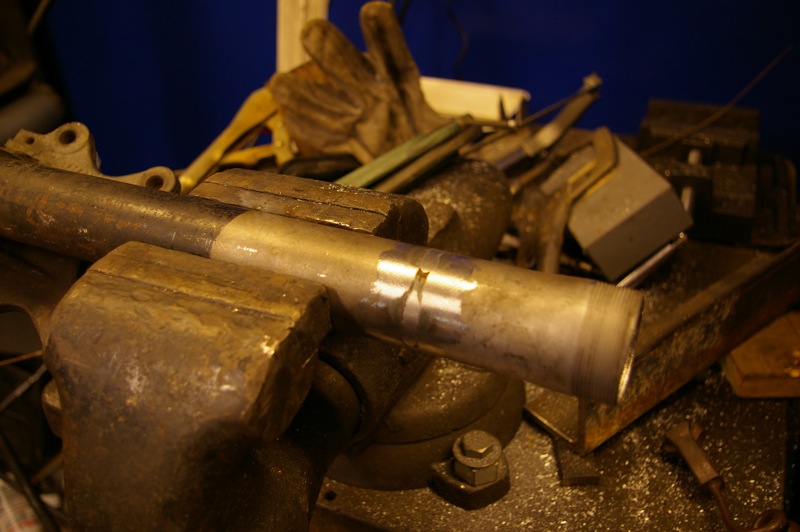 Weld smoothed down to allow perch to be slid on

Some of the bead made its way into the tube, so I had to file it down with a rat tail file.

Sleeve perch mocked up on strut housing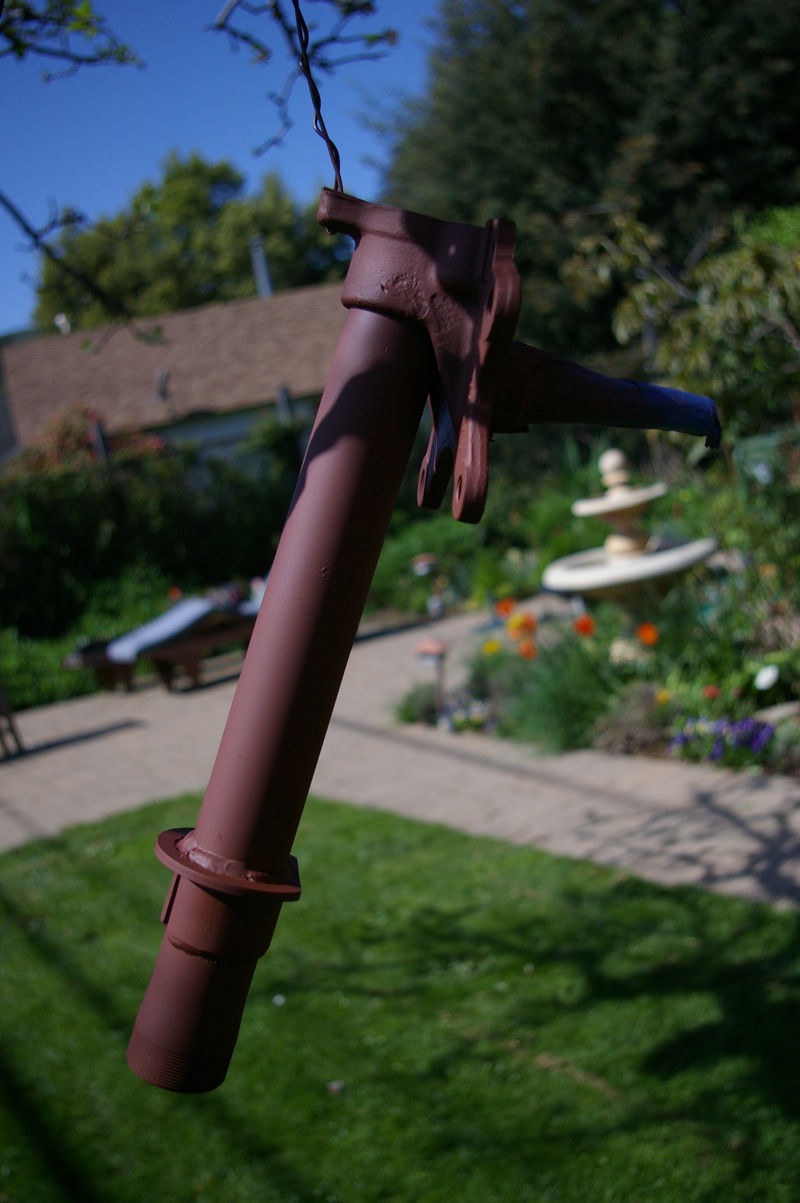 Prime time!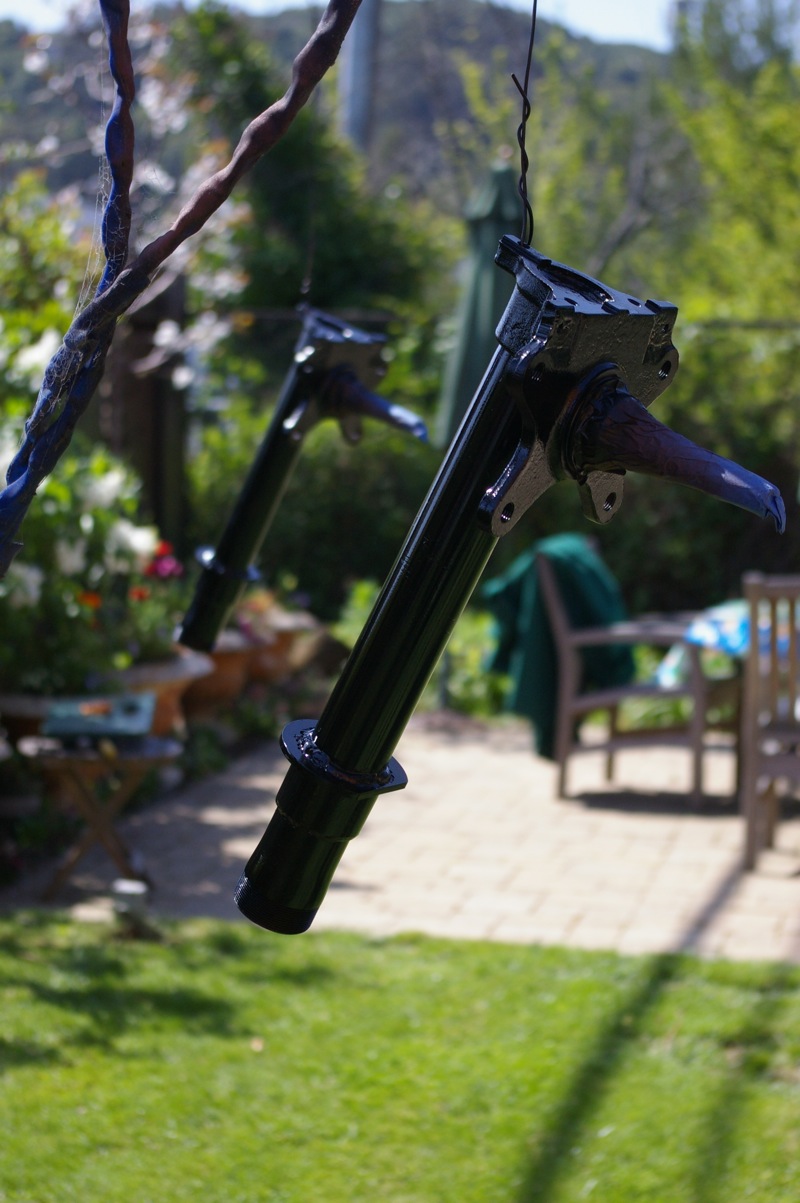 Painted gloss black, which is about where I stand now. Waiting for them to dry, but tomorrow should be all mechanical – just put everything together and test them out! 😀
In other news: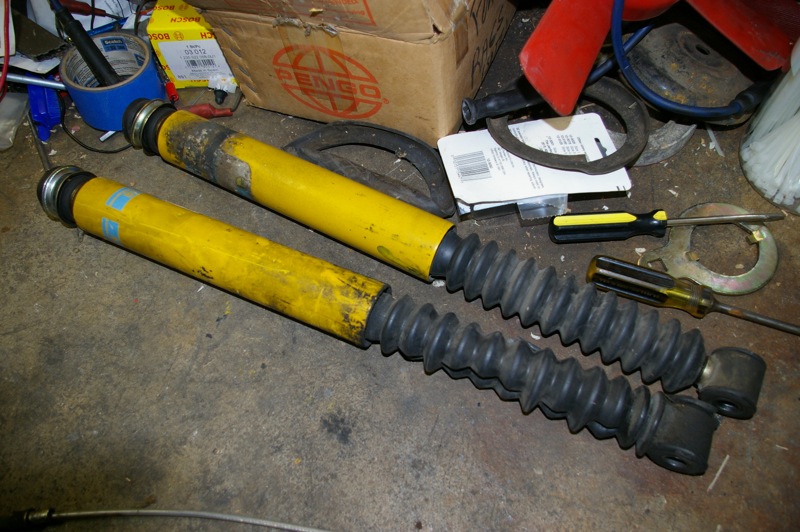 These are some E9 (3.0CS) Bilsteins that I got for free since they were being thrown away, although they still feel like they have good damping force. I was told that they could be used on a 2002 using the CS mounts. I was mainly interested in using them a) to see if they have more travel than the Bilstein HDs in the rear of the car and b) because they're inverted – see, the heavier shock body is at the top while the shaft and eye are at the bottom. Anyway they won't bolt-in because the eye on the bottom is for a much bigger stud than what's on the 2002 (probably M12 on the heavy E9s vs M10 on a 2002). I'll keep them around and maybe see about making a bushing.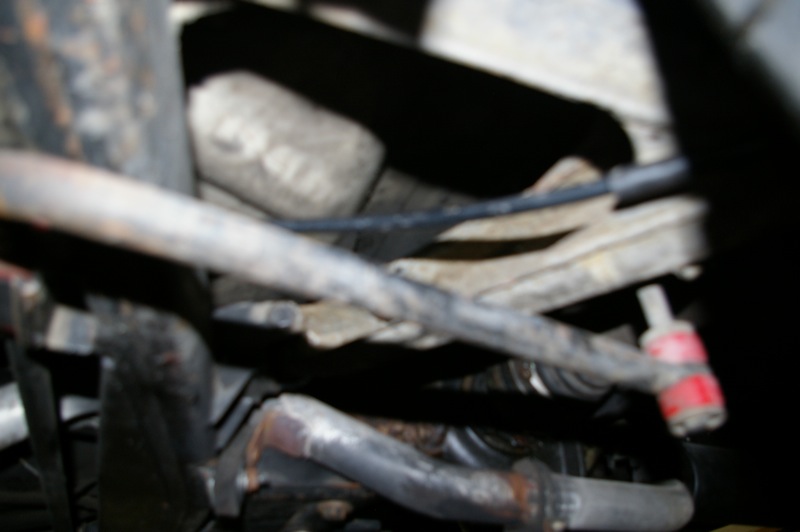 Really blurry picture but the black cable above the swaybar is one of the new handbrake cables that I installed. I can't say if it works better yet because the car's been up on jackstands since there's no front suspension on it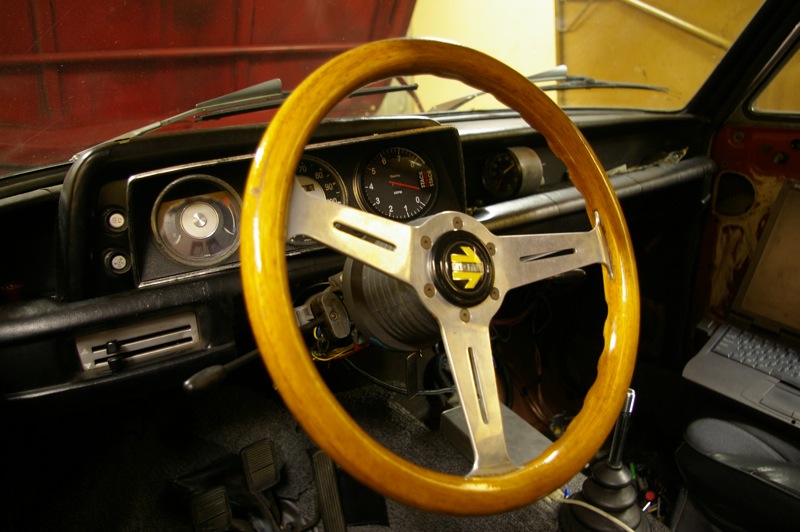 I found an old Momo wheel my dad had kicking around and wanted to put my junkyard Momo hub to good use. I also like wood wheels but I wish this one had a darker stain to it. Also pictured is a Stack tach that costs an awful lot of money and has no business being in my car… sure is accurate though! There seems to be some problem with the Megasquirt tach signal where it will jump around up to ~1200rpm, even though the engine is, according to the tach, running at about 400rpm. This causes a low vacuum situation, and at "70kPa and 1200rpm" it's dumping fuel and idling at about 8:1 AFR
More tomorrow!