EVERYONE GOT THEIR TETANUS SHOTS? OKAY LET'S GO

What are you doing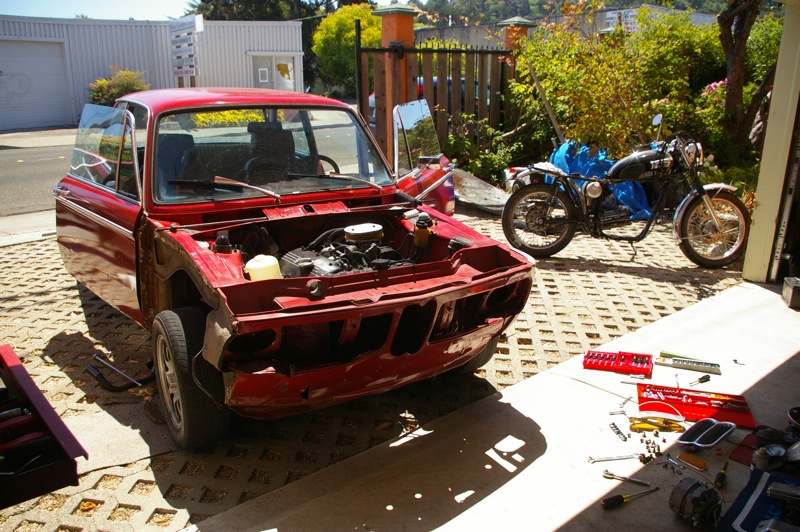 o
Some may find the next series frightening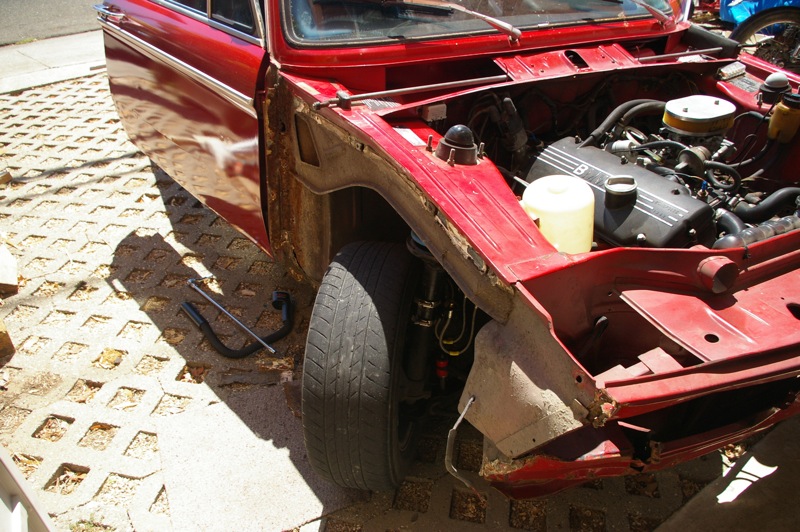 Hmm what's going on here

:\

🙁

Well this will require some attention! Namely getting at it from the back with some rust inhibitor, and then welding a patch panel onto it (onto the good sheet metal which is like 5″ away). The driver's side is not nearly as bad but will still require attention.
NO MATTER, MUST PRESS FORTH

Oh fuck (say hi to my dad)

The pile of sheet metal to the left used to be a nose!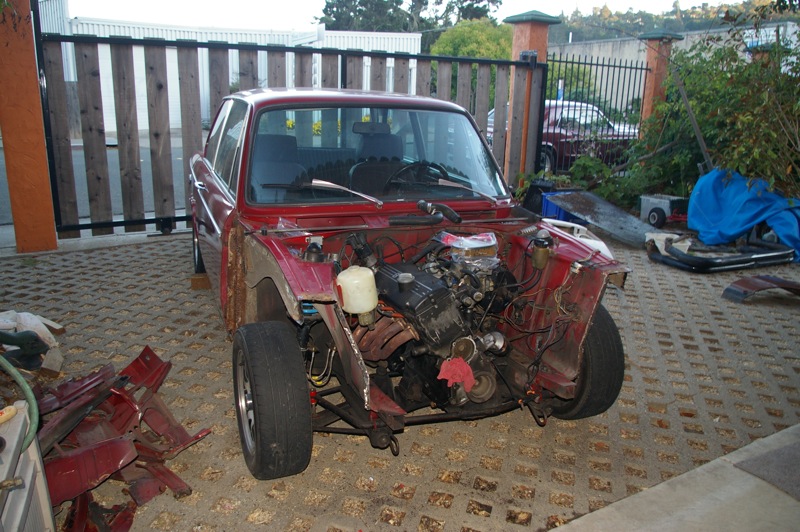 The car is entirely ready to accept the new nose. However I still need to get the inside of the new nose painted before I put it on, as well as doing a little bit more prep work on it.