So Codybrought his bright-fuckin'-yellow 75 to my house a few days ago so that we could pull and rebuild the heaterbox and replace the blower motor.

As I said, bright fuckin' yellow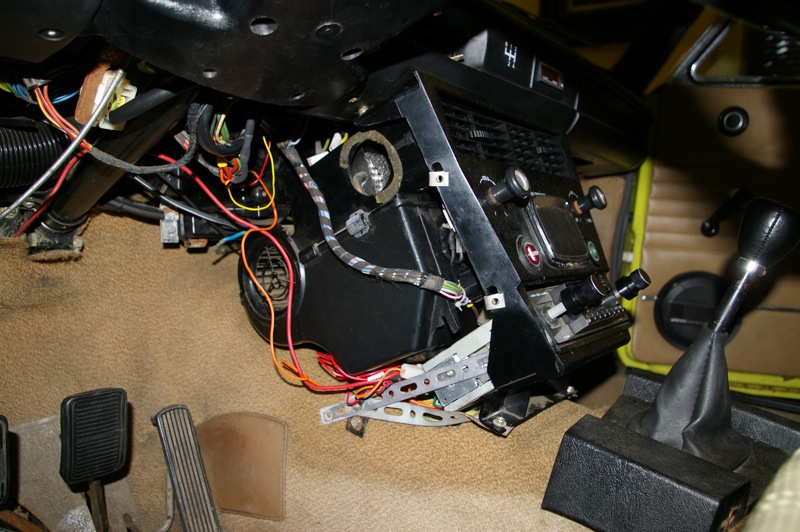 This car has dealer (or PO?) installed AC. This makes it more of a pain in the ass than pulling a heater box normally would.

AC console out of the way.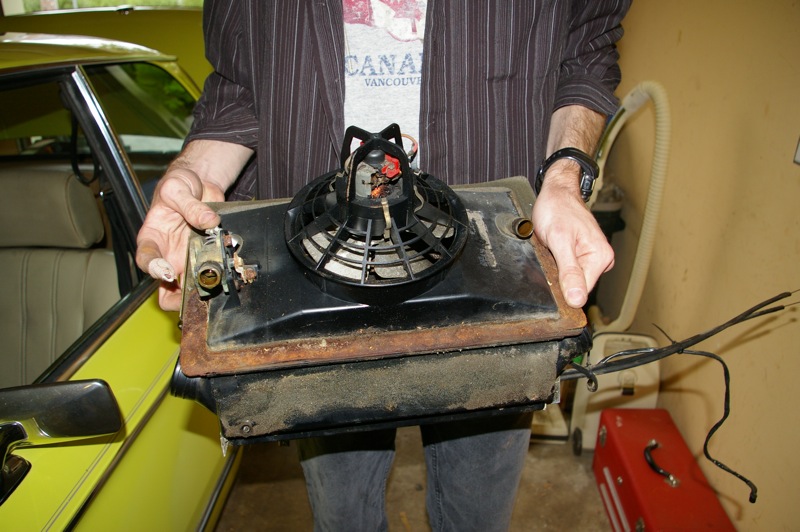 Presto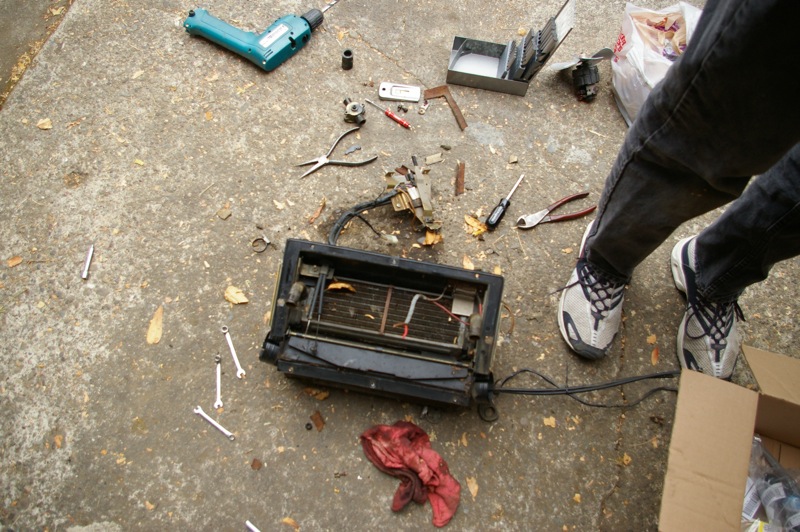 The mass of brittle plastic succumbs to the will of the drill. Word.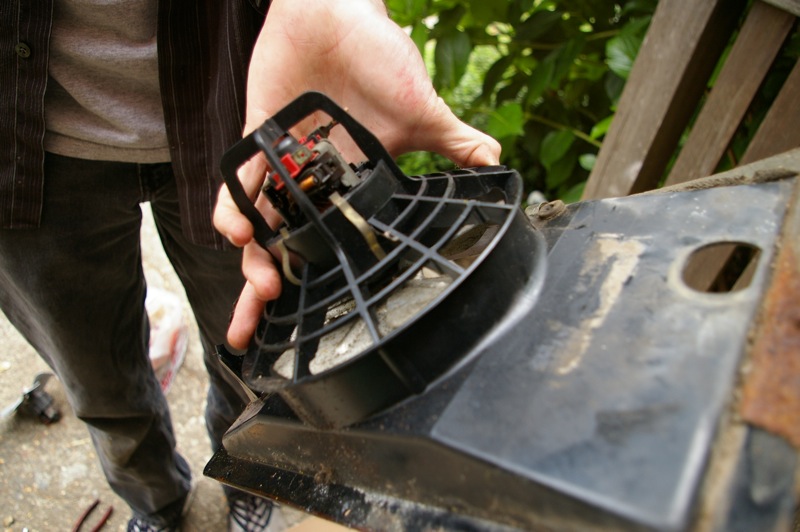 This blower motor is the main reason that we pulled the heater box. No brushes and melted brush holders do not make for a good heat situation.

New foam pads on the flapper doors.

And new weatherstripping along the side that butts up against the firewall. There was a fair amount of surface rust on the inside of the car where this thing mounts, which we didn't attack this time but I'm sure meatpotato will eventually. All the foam used here is closed cell which is good because the open cell stuff holds water against the metal, and turns to dust after a while.

Starting to go back together.
BUT THAT'S NOT WHAT THIS THREAD'S FOR!
it's about me ok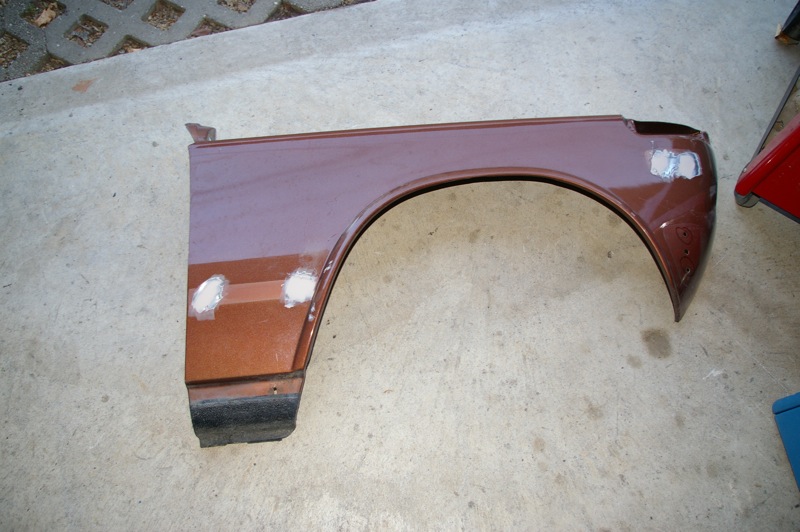 The new fender got welded up at the holes (including two more which weren't done when I took this picture) and the small dips were filled with bondo. To anybody who is working on a car and is thinking about using bondo, use it for stuff like this. It is called body filler for a reason, and not body or panel creator.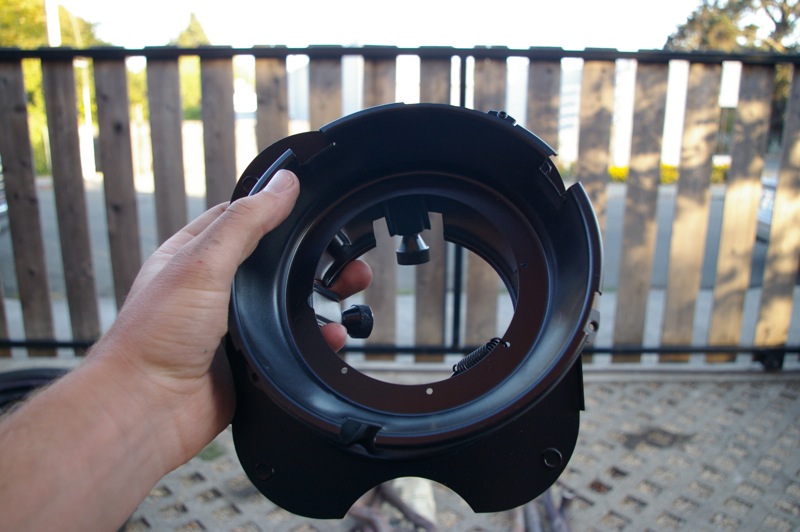 I painted the headlight buckets satin black because it's classy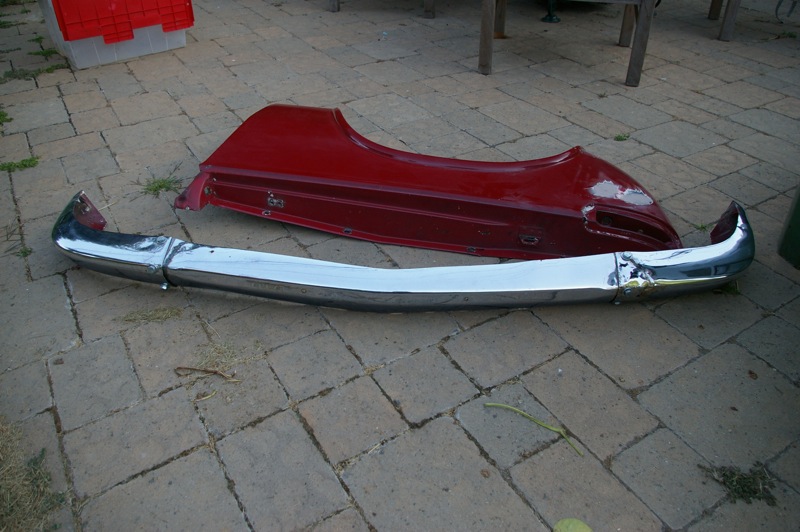 Other fender with the reflector light holes filled, and the bumper that I was considering replacing welded back together by my dad. I haven't decided if I want to use the bumper horns again, mostly because the rubber parts that I need to replace are very expensive.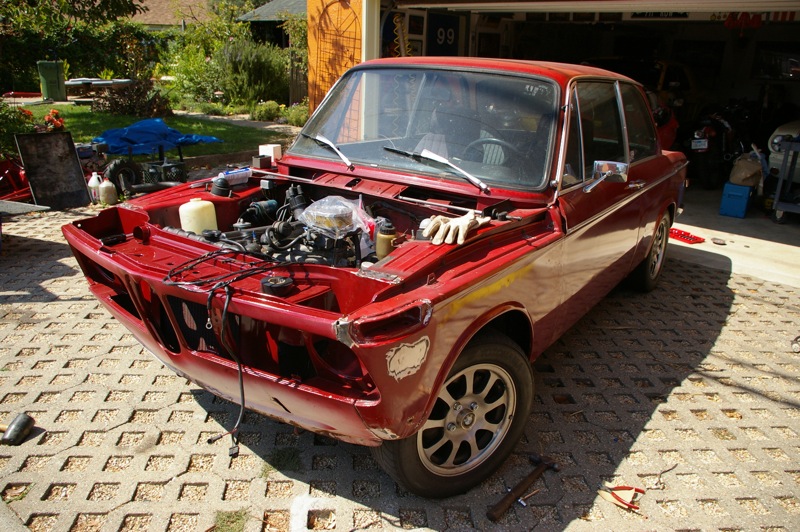 Almost there!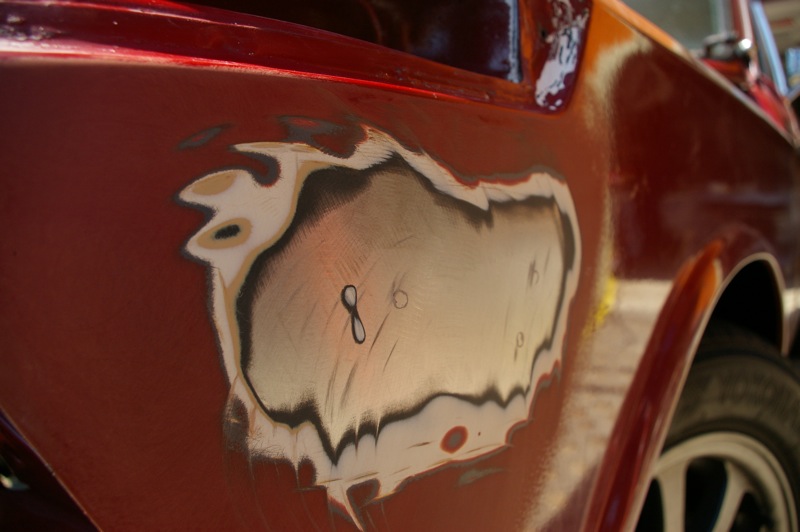 Former reflector area, all filled in and mostly feather-edged.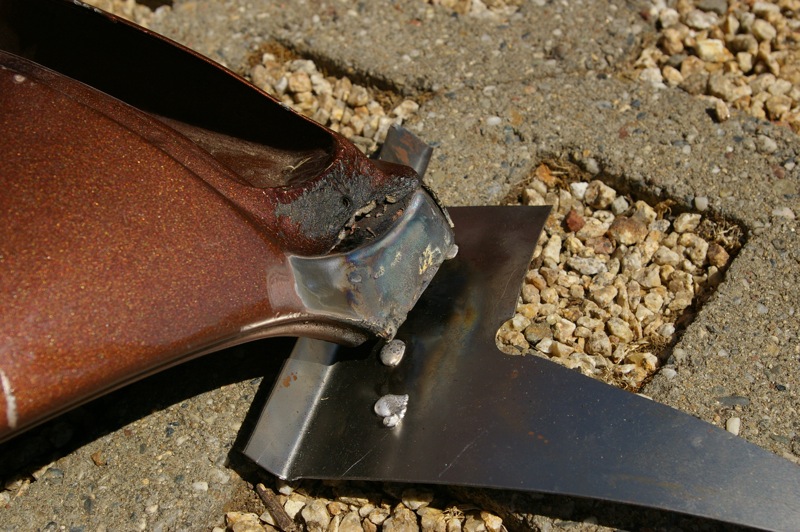 The replacement fender still had some lead on it from the way the factory installed these things (2 tack welds to the nose, fill the rest with lead) so I took out the propane torch and melted most of it off. It was pretty fun but it smelled really bad 😐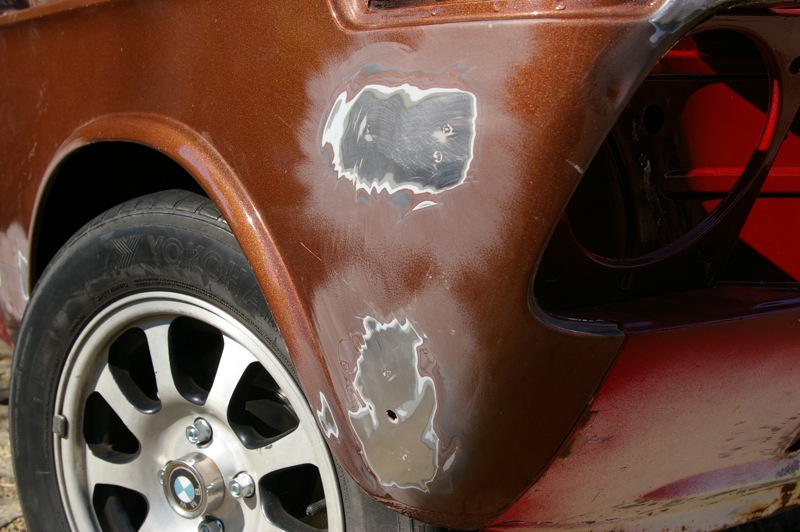 Same deal as above but for the other side. The bottom two holes were filled because this fender came off a car with 5mph bumpers.

And that's as far as I'm going to take this project at home. Shortly after this picture was taken I pushed it on over to the body shop across the street. They're going to do some minimal body work that I missed – I might tell them not to because it's only going to add expense to a car that will never go over the ramp at Pebble Beach – and then paint it.
I'm scared, but it's not because someone else has my car. It's because I have no idea what it's going to cost. 🙁