Axles and hardware after spending some quality time in the parts washer – I know it's going to get dirty again in no time but I hate putting parts in and then being all greasy afterwards! I should probably get new Nylock nuts for the bolts but there are 24 of them so we'll see how much they cost.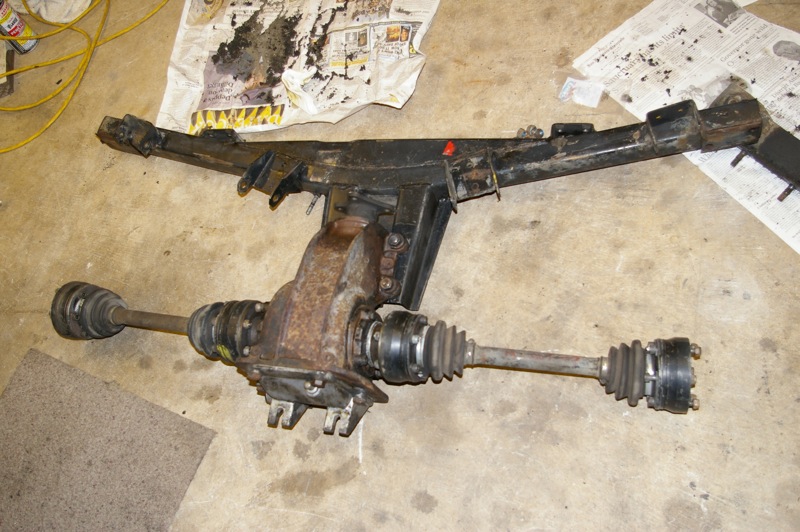 Differential bolted to the subframe, axles bolted to the diff…

I went ahead and added some trailing arms to the package and bolted the stub axles to the halfshafts

Artsy overexposed photo of the braided line on the driver's side with the passenger's side flex line off in the distance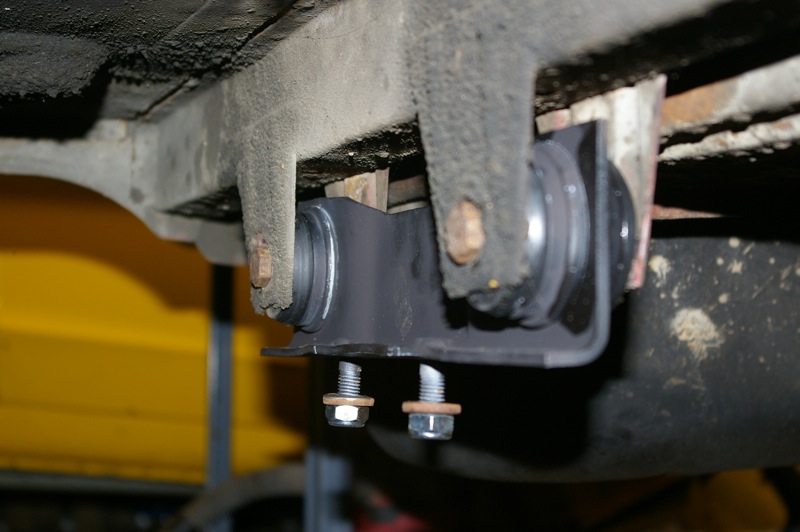 Differential hanger/carrier/doohickey

By the way, those polyurethane bushings are replacing this. These hold up the back of the subframe, can you say sloppy rear end? heh

On another note, anybody know where I could get a shock gaiter/dust boot for a Bilstein HD? This one got a little bit smushed when I installed it wrong one time, and I can't run without it since there's an integral washer at the top of it. Used or new, doesn't matter.
Tomorrow: subframe should be all prepped to go in, picking up the driveshaft, car will be rollable for the first time in a week. Maybe I'll go nuts and pull off the steering drag link to change idler arm bushings and adjust the steering box.