I hardly got anything done today so here's what I did yesterday but was too tired to post! It doesn't really look like much which sucks because I felt like I spent all day on it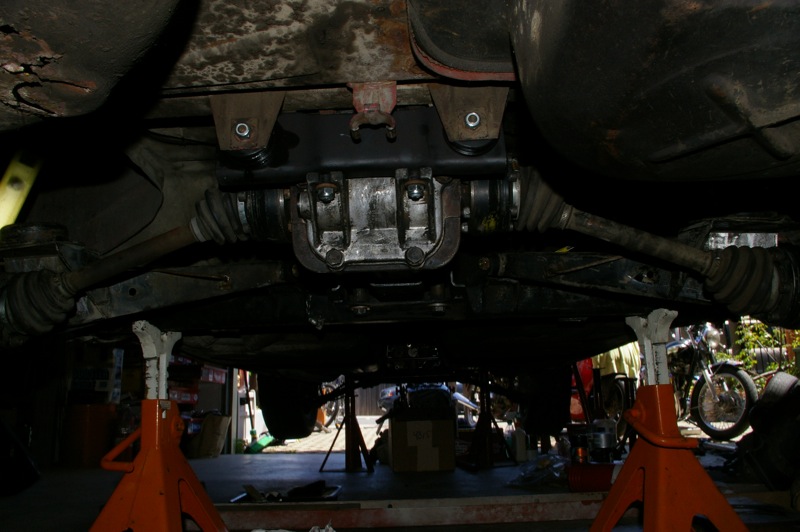 Rear subframe is in the car and good to go

Now onto those springs in the drums that I took out and was NOT looking forward to reinstalling… This picture has the hub on the trailing arm

But this one doesn't. Thanks for this BMW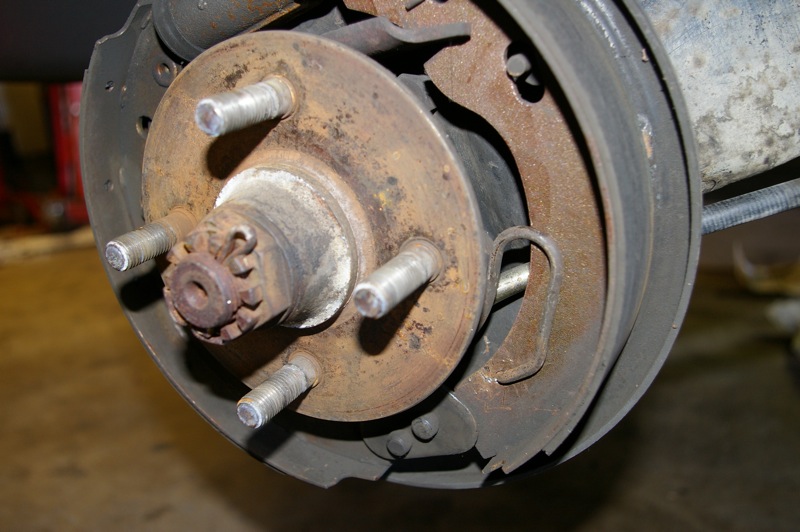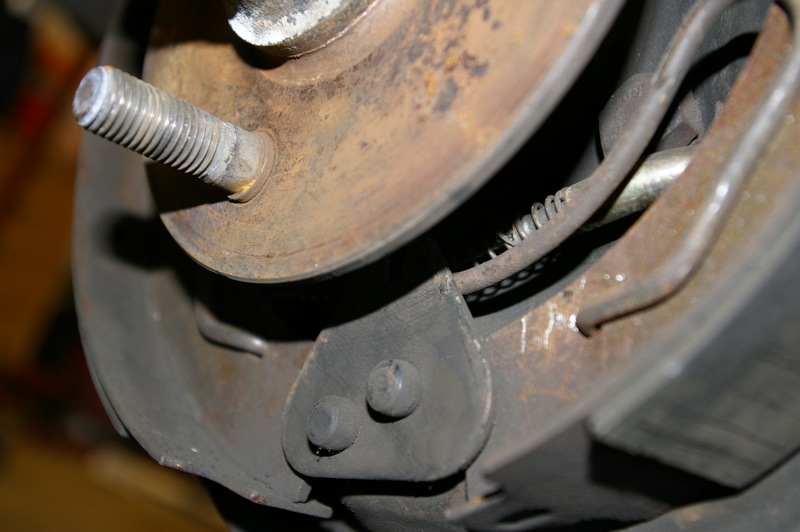 I cussed and yelled and struggled for a while but eventually, with the help of some vicegrips, needlenose pliers and an old flat blade screwdriver I was able to finally get the springs in.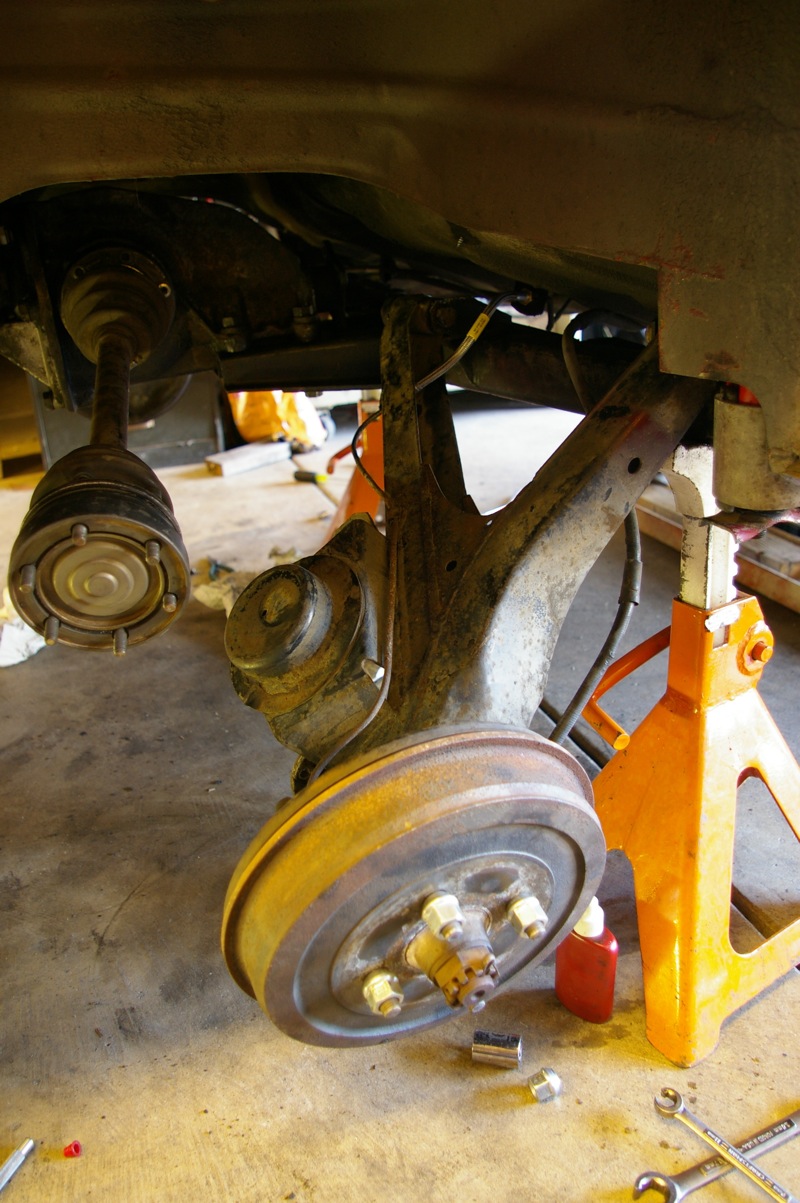 Disconnected the axle in order to let the trailing arm drop all the way so I could install the springs. It's much easier than using the spring compressor I have and trying to maneuver it into the wheel well

Oh and I picked up the driveshaft from the shop and… It fits! Almost perfectly with the diff adjusted to some random position. I'll get everything else I need to done, bolt the driveshaft to the trans and pull the DS and differential forward to where they should be. Then I'll tighten up all the rear end bolts.

Finally on the ground!

I still have a good amount of work to do including reinstalling the exhaust.
Today all I did was cut and drill the diagonal brace for the shift platform and then paint it. This gearbox feels far tighter than the 4-speed did and I can't wait to drive it.
Tomorrow: Install new guibo, attach driveshaft, align driveshaft, position differential+tighten it, bellhousing bolts, maybe install header and exhaust? I don't think I'm going to get around to doing the steering stuff but it shouldn't be too much of a nightmare even with the header in the car.