Still installing the megasquirt and its ancillaries
Nik and I have spent the last 3 days working on my car and there's still at least one more day of work to do on it.

DB37 main harness going through a hole cut in the firewall. Its position is ideal because it's not too close to the exhaust, and it's close enough to the centerline that no wires will have to make any stupid bends. I had to move my brake lines but that shouldn't be a problem.

All of the wiring in the engine bay was removed because it was all fucked up and horrible

DB37 connector inside the car, the MS unit will live in the glovebox.

Nik determining lengths for leads within the main harness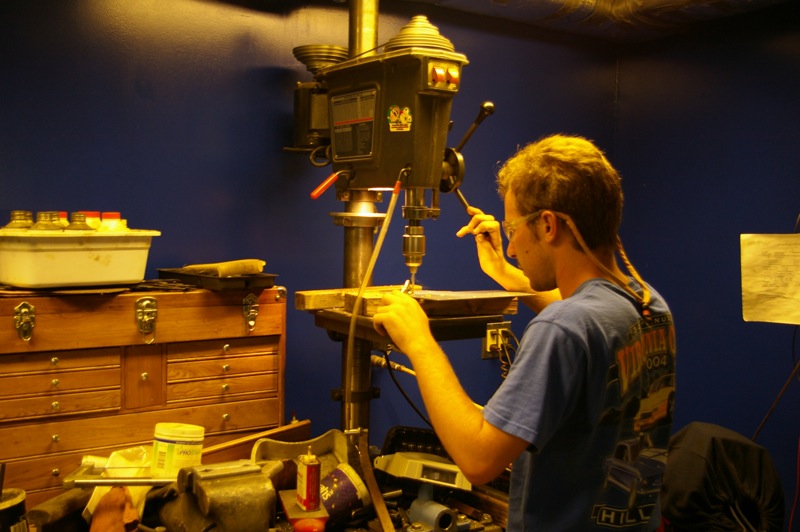 Me making the plate that the relays, fuse block and EDIS4 unit will reside on. It's made out of an old street sign. Thanks, city of San Francisco

EDIS4 and fuse block with appropriate hardware

Panel on the firewall starting to be built

My roof became a storage area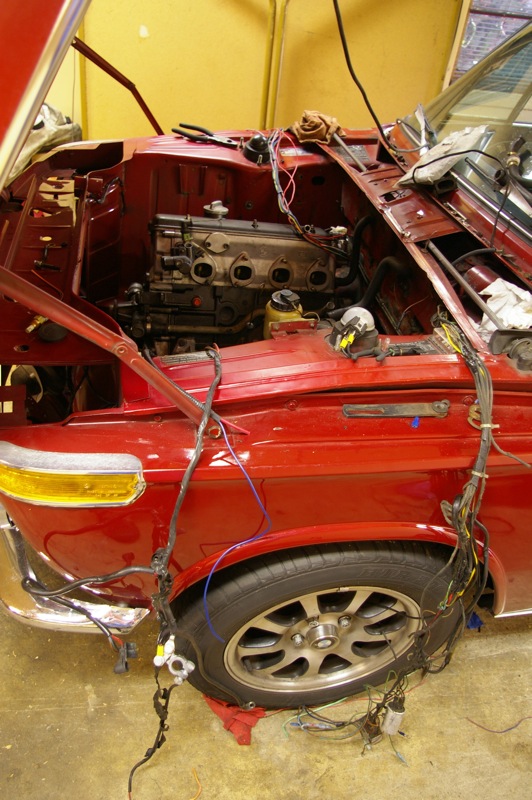 While Nik was doing the hard stuff, I was going through the harness that went along the firewall and trying to figure out what each wire did. At some point the harness must have melted because for every wire there was a 12″ long extension, terminated at each end with spade connectors, and all wrapped in electrical tape. This doesn't sound too bad until you learn that all of the extensions were cloth wire, good to about 400°F – that is, if it doesn't get soaked in oil and/or gasoline like these undoubtedly had. One lead going to the coil had all of its insulation completely gone with bare wire exposed. FUN!
A while later…

IT'S PARTIALLY ALIVE

Late ('88-on) e30 325i fuel pump that drops into the stock tank. The E30 318is pumps are good too because they have the return fitting built into the pump in case your stock tank doesn't have a return on it.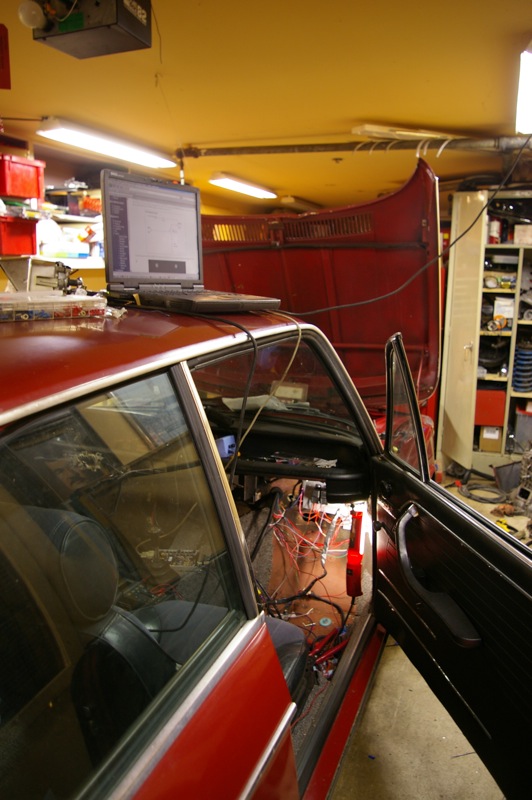 Messy, but the panel under the dash grows. Done for the night.
Tomorrow, routing the 5/16″ fuel feed and 3/8″ return lines.